COOK LIKE A CHEF
Cooking with high quality equipment is like dancing with the right shoes. A razor sharp knife, frying pans that perform at their best on all occasions, a solid roaster and pots with even heat distribution. Be careful, and treat them with love and respect, and they will be your best friends in the kitchen for many years to come. Here are some use and care tips.
Always stay sharp
KNIVES
To keep your knives in the best possible condition, always use a wooden or plastic chopping board to prevent damage to the finely ground edge. Remember that even the hardest steel is no match for ceramic plates, stone countertops or glass worktop protectors.
All knives are better washed by hand. Remove any food residue gently from the blade with a plastic dish brush and hot, soapy water. Don't be tempted to use scouring pads, wire wool or scouring powder. These can create microscopic scratches that may become a source for corrosion and make them harder to clean next time. When clean, dry by hand right away with a soft towel and return your knife to the knife block. Should any stain spots appear after washing, these can be easily removed with a soft cloth and stainless steel polish.

Never store open blades in the cutlery drawer. The knife edge is prone to damage from other items in the drawer. Consider a universal knife block or magnetic knife rack so that your knives are safely stored and always at hand.

Sharpen the blade regularly with a ceramic or diamond sharpener. A good sign when it's time is when you need to use the tip of the blade to cut through a tomato. If you want it razor-sharp, a grindstone is best, but it requires a lot of technique, so better submit it for service if you don't know how to use it properly.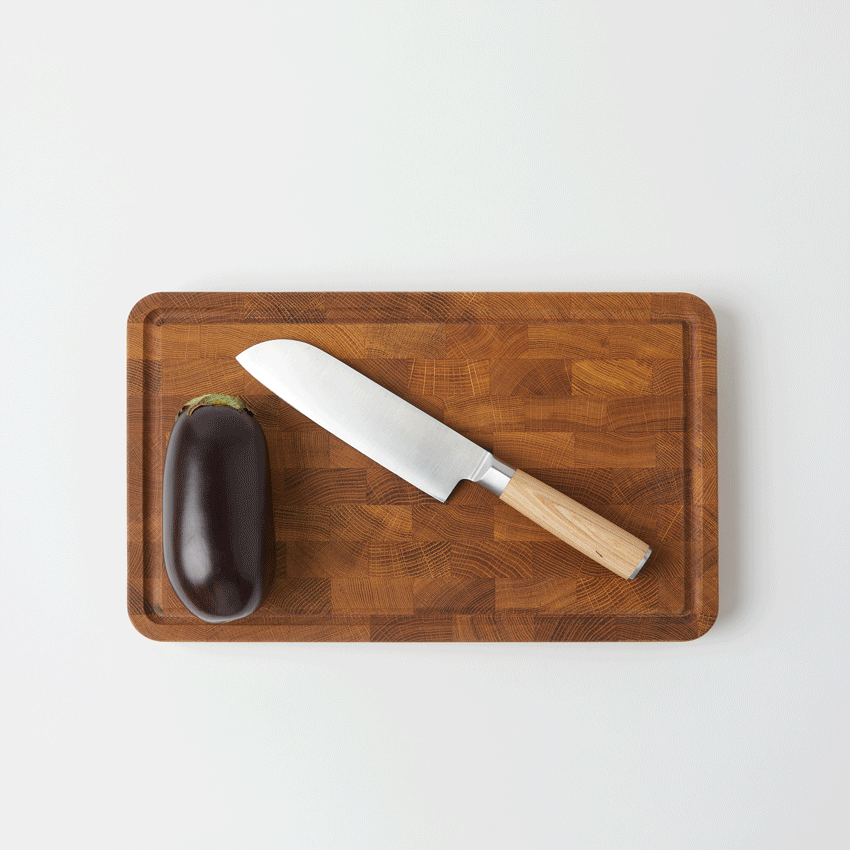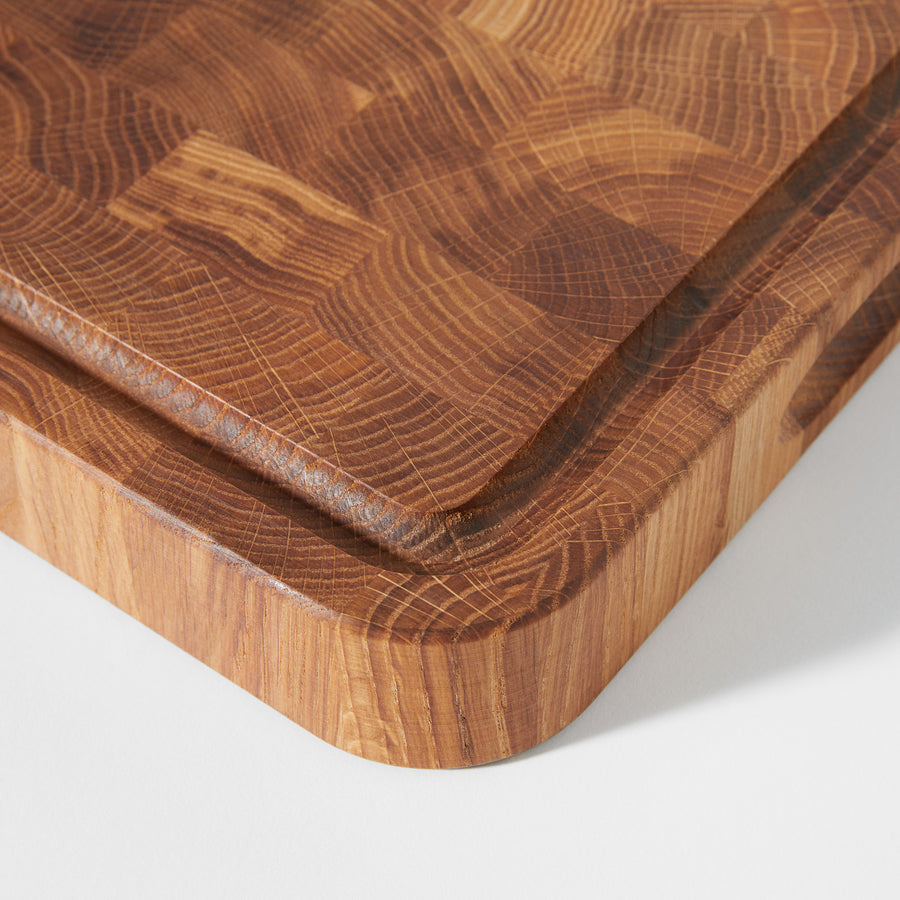 A PIECE OF WOOD THAT LAST FOREVER
CUTTING BOARDS
A robust cutting board could last forever if you treat it right. We've chosen to work with Class A Nordic Oakwood that's been treated with organic cold-process linseed oil. To get the best performance from your cutting board, treat it with oil every 3 or 4 weeks. That way you will maintain the correct level of moisture and prolong its lifespan. We recommend linseed oil. To keep your cutting free from taking flavours from, for example, onions or other ingredients you can use lemon and salt. Squeeze the juice out of one lemon half and rub the cutting board with the lemon. Pour a layer of salt on the cutting board and rub a little more. Pour on additional salt and leave it for 15 minutes. Rinse and wipe. Finished!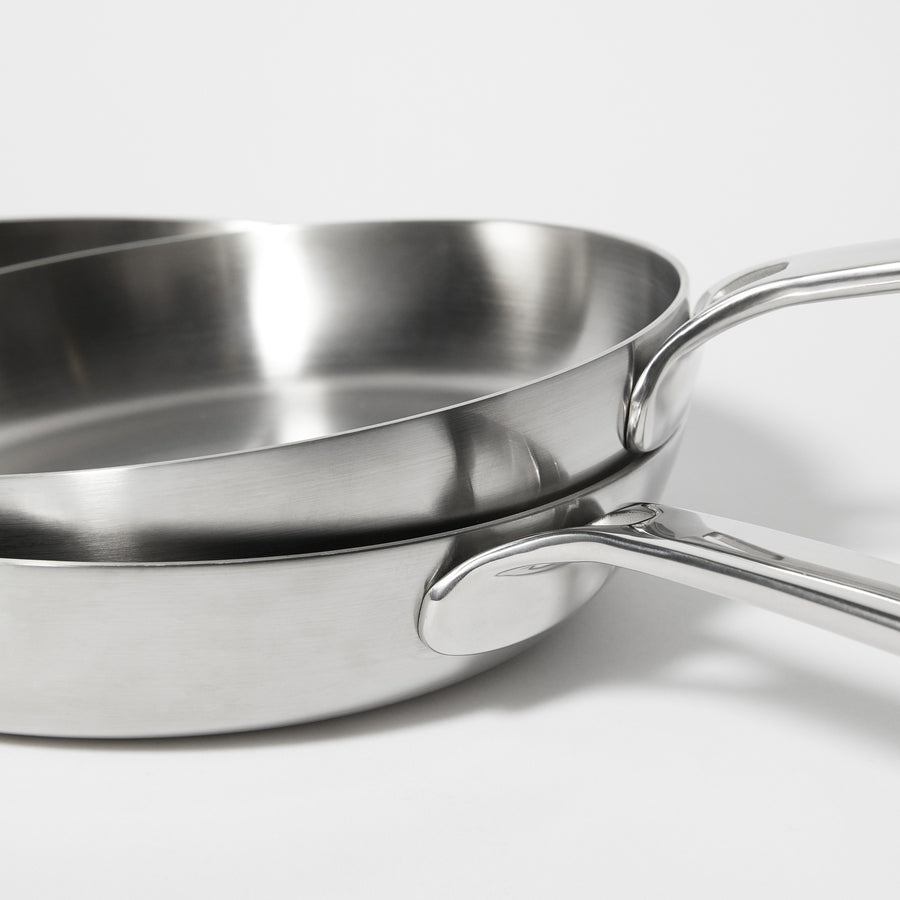 THE INDESTRUCTIBLE CHEF'S CHOICE
STAINLESS STEEL FRYING PANS
There are plenty of different frying pans to choose from,
stainless steel pans are usually the chef's choice. Why? If made of the highest quality (5-ply or higher) they are functional and long-lasting, almost indestructible. You can use them on your stove or bake with them in the oven. Put them in your dishwasher and use utensils made of metal. They are ideal for sautéeing vegetables like asparagus or mushrooms, or cooking highly-acidic foods like tomatoes, vinegar, and wine. And of course, making pan sauces. But… There's one weakness that you must know: Foods high in protein and low in fat usually have the tendency to stick to stainless steel, like eggs, chicken and some fish and meat… Which means you always need to use enough cooking fat or oil. All our stainless steel pans are made of 100% 5-ply (5 layers) 3.5mm Japanese industry high-grade stainless steel.
WORLD CLASS HEAT DISTRIBUTION
STAINLESS STEEL CASSEROLES AND ROASTERS
Just like frying pans, stainless steel pots, casseroles and oven roasters are very common in restaurant kitchens. These types of pots create an incredible even heat distribution that flows through the entire saucepan which helps reduce burning and stickiness and maximises the speed of the heating process. This should be your choice if you want a sustainable, solid product with incredible cooking speed and consistent heat distribution (as opposed to the more common "sandwich bottom"-construction, which preserves the heat in the bottom of the pot). It works on your stove or in the oven, but be careful as the handles might become hot due to the heat distribution qualities. All our stainless steel pots are made of 100% 5-ply (5 layers) 2.5mm Japanese industry high-grade stainless steel. Our oven roaster is made of 100% 3-ply, 3.5mm Japanese industry high-grade stainless steel.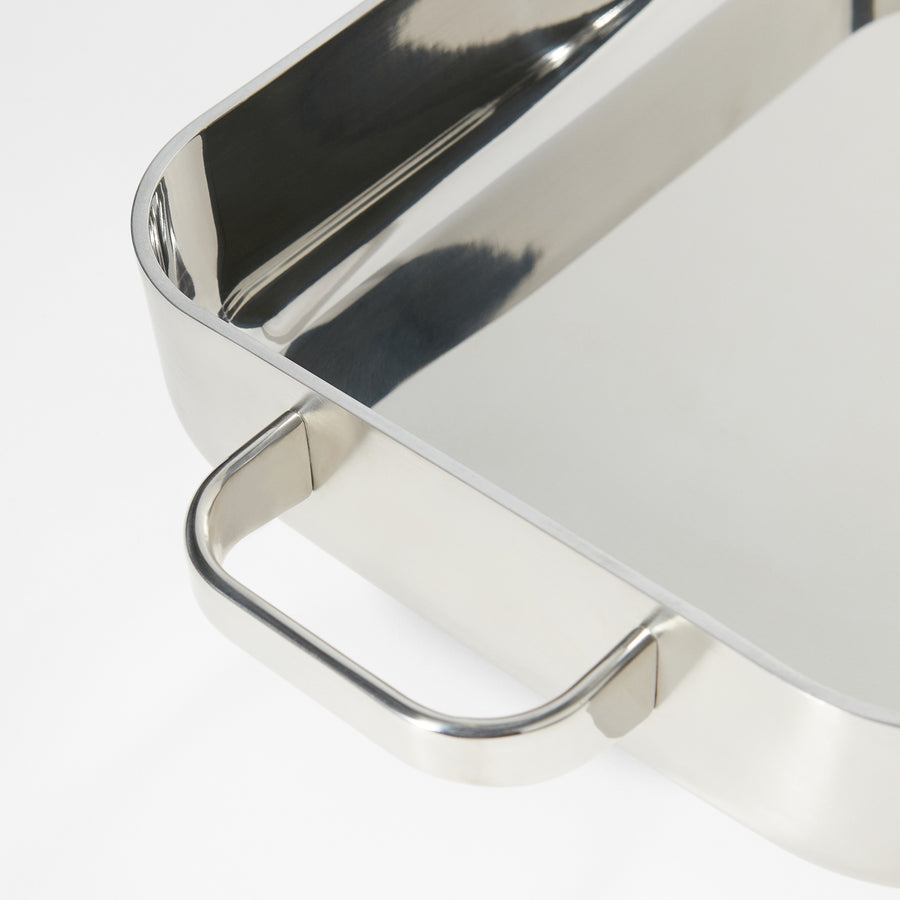 STAINS – HOW TO KEEP YOUR POTS AND PANS SHINY?
Keeping your stainless steel pots and pans shiny is easy. One tip if they become stained by limescale and protein is to use vinegar. Just pour some vinegar essence into your pot or pan, rub it with a kitchen towel, and ta-da, shiny as a mirror again. Another tip to get rid of ugly burn marks on the underside is to moisten one sugar cube at a time, and rub the underside till your stains are gone.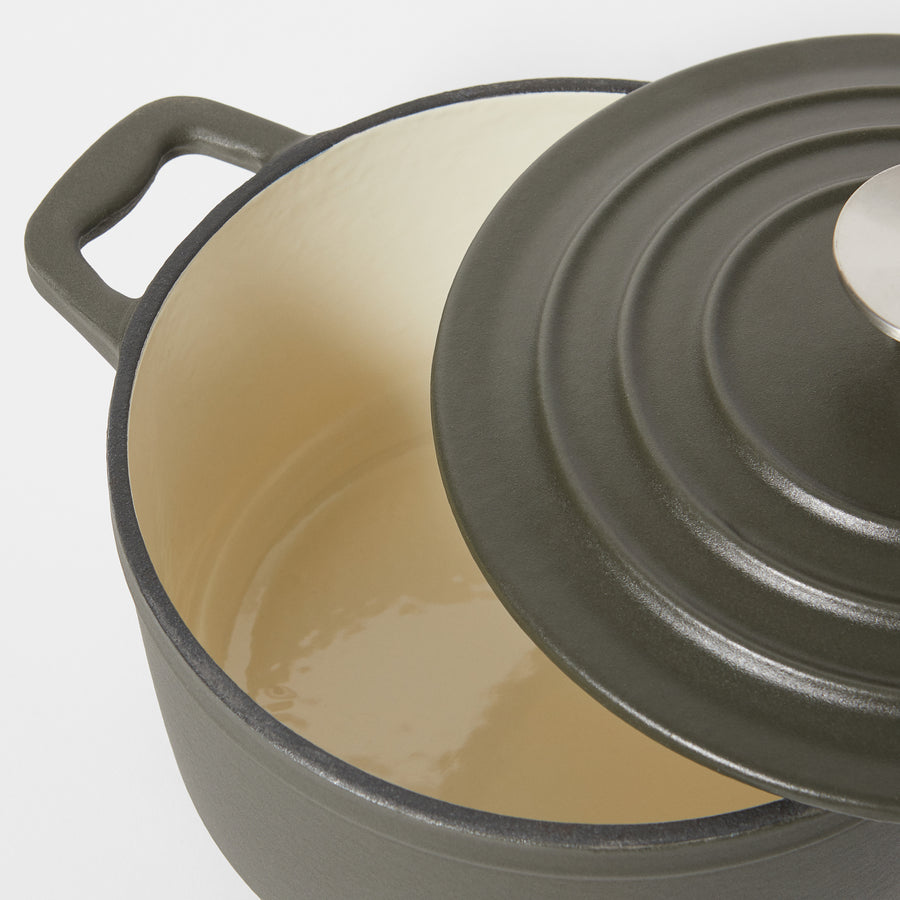 ENAMELLED CAST IRON CASSEROLE POTS
Earl Grey Blue Clou
The durable cast iron material is an unparalleled heat conductor. It's the kitchen companion you'd want to bring to a desert island if you could only take one thing, but there are some small things to keep in mind: To avoid scratching ceramic or glass cooktops, never slide enamelled cast iron, always lift it. Although enamelled cast iron is dishwasher safe, hand washing with warm soapy water and a nylon scrub brush is recommended to preserve the cookware's original appearance. Do not use metal pads or utensils that will scratch porcelain. Last but not least: The best way to remove stubborn baked-on food is to boil half a litre of water and 4 tablespoons of baking soda. Boil for a few minutes, then use a pan scraper to loosen the food.
HANDLE WITH LOVE AND CARE
WINE GLASSES
We know – after hosting that Sunday dinner, you're not very keen on hand washing 12 wine glasses. All our wine glasses are certified dishwasher safe – but, please keep in mind, since the glasses are delicate, they are also sensitive. Meaning: if you want to be on the safe side, bring out that dish soap and sponge.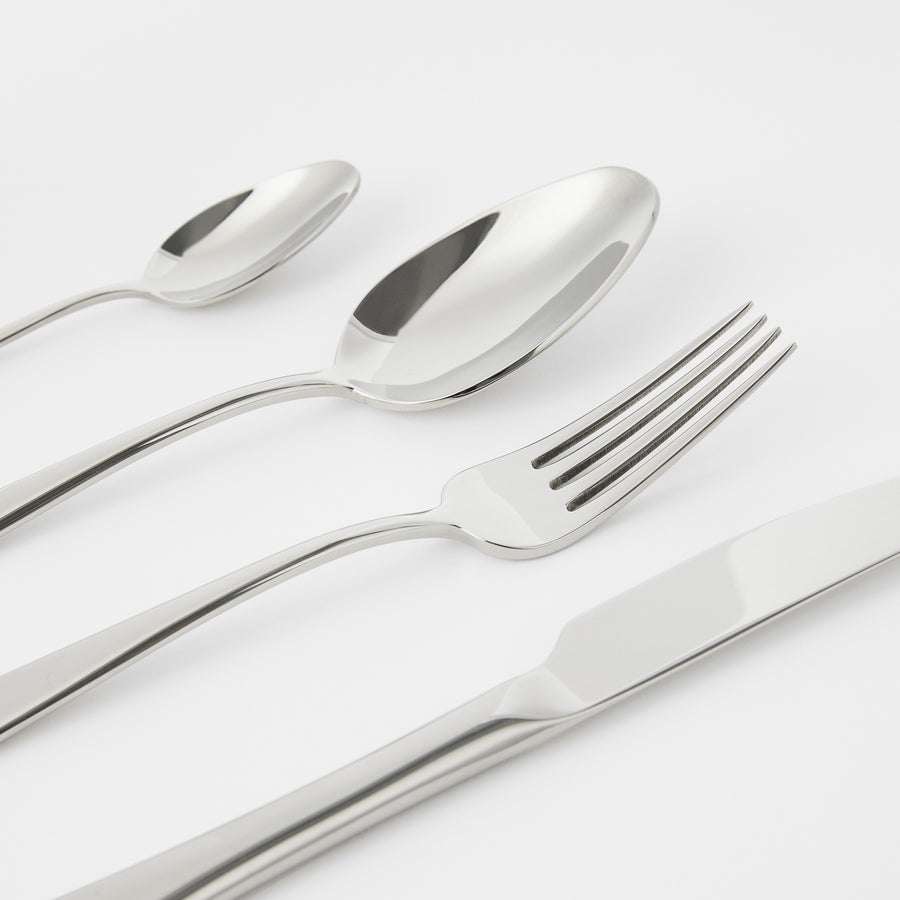 A lifetime of elegance
Cutlery
Keeping your cutlery in mint condition isn't that hard. But you should know one or two things about stains. Stains on individual pieces on bright polished or brushed cutlery can be removed by placing the pieces immersed for more or less fifteen minutes in a hot water solution with citric acid. This solution should be prepared with a tablespoon of citric acid per litre of water. Also keep in mind not to store your cutlery in humid places. Apart from that: wash in the dishwasher or by hand with light detergent and a soft sponge.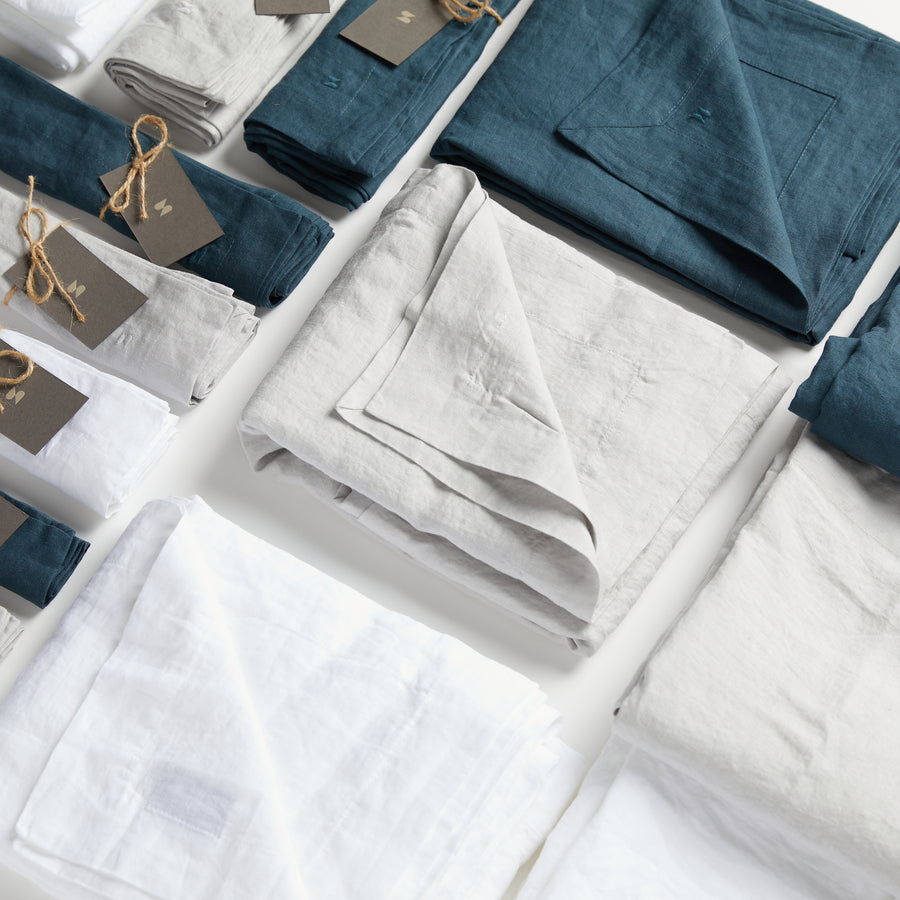 FIGHT THE STAINS
KITCHEN LINEN
Get togethers around the table almost always results in stains on your table linen. That's just life. But it is not the end of the world if you know how to fight them. First of all, only use cleaners that are safe for linen fabric. Different stains require different cleaning methods and not all of them can be eliminated with warm water and soap. The colour of the fabric is also important as some colours might fade more easily after rubbing.
For oily stains, act quick. While the stain is still wet, use a paper towel to absorb the oil. Do not rub it, instead press to absorb as much oil as possible. Alternatively, you can use soda powder. Next, dissolve dishwashing soap in a sink full of water and let your linen item rest in the water for an hour or two. Rinse the linen piece, and – ta da! – your stain should be gone (if not too old, or too serious).
For red wine, always remove excess wine with something dry as damp cloths may spread the stain. Also, dab the stain instead of rubbing. Adding salt to the stain, and letting it sit for some time, might help absorb the leftover wine in the fabric. After that, hot water should do the final work on the stain.
For chocolate, dab a bit of dishwashing soap or liquid laundry detergent on the stain and let it rest for ten minutes, but make sure the washing detergent doesn't damage the colour before applying it to the stain. After ten minutes, rinse with warm water and wash your linen in a washing machine. If the stain persists, try repeating the steps. Finally – always make sure all your stains are completely gone before you put any linen product in a dryer. If there are any stains left, the dry heat can make them much more difficult to clean afterwards.
For old stains you can try a natural treatment with a few squirts of juice from a fresh lemon, followed by ordinary table salt. Leave it for a while, then rinse with warm water, followed by white vinegar.
Finally, allow your linen to dry naturally in the sun. If you prefer the chemical method… dissolve ½ dl of laundry detergent, 1 ½ dl of ammonia and ½ dl of an oxidising cleaner in approx 3.5 litres of hot water. Soak the linens for 8 hours, stirring occasionally. Rinse and launder as usual, allowing them to sun-dry. Fingers crossed you succeed…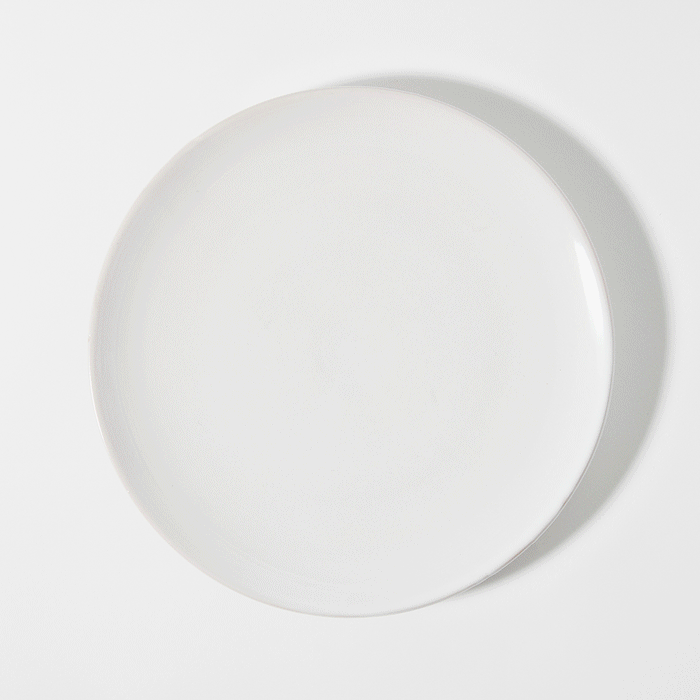 BE GENTLE
HANDMADE CERAMICS
Our whole selection of handmade ceramics is made from 100% clay from Tuscany, non-toxic colours and treatments. This is ceramics with personality and heart, made through a natural process with the highest possible quality and craftsmanship. However, you need to treat it with care. All our ceramic items are dishwasher safe, but make sure to be gentle. We do not recommend using them in microwaves and ovens.
SHOP CERAMICS
Salad Plate 20 cm

Regular price

130 kr Member

225 kr Regular




Dinner Plate 28 cm

Regular price

165 kr Member

250 kr Regular




Large Serving Plate 32 cm

Regular price

280 kr Member

525 kr Regular




Deep Serving Plate XL 37 cm

Regular price

470 kr Member

875 kr Regular




Large Cup With Saucer

Regular price

325 kr Member

590 kr Regular




Espresso Mug With Plate

Regular price

130 kr Member

240 kr Regular




Coffee Mug

Regular price

115 kr Member

195 kr Regular




Coffee Mug With Ear

Regular price

130 kr Member

250 kr Regular




Small Bowl 10 cm

Regular price

90 kr Member

250 kr Regular




Breakfast Bowl 14 cm

Regular price

125 kr Member

240 kr Regular




Soup Bowl 19 cm

Regular price

145 kr Member

235 kr Regular




Large Soup Bowl 24 cm

Regular price

330 kr Member

600 kr Regular




Large Serving Bowl 33 cm

Regular price

460 kr Member

875 kr Regular




High Cylinder Pot With Plate 30 cm

Regular price

900 kr Member

1 650 kr Regular