How it works
What is Singular Society?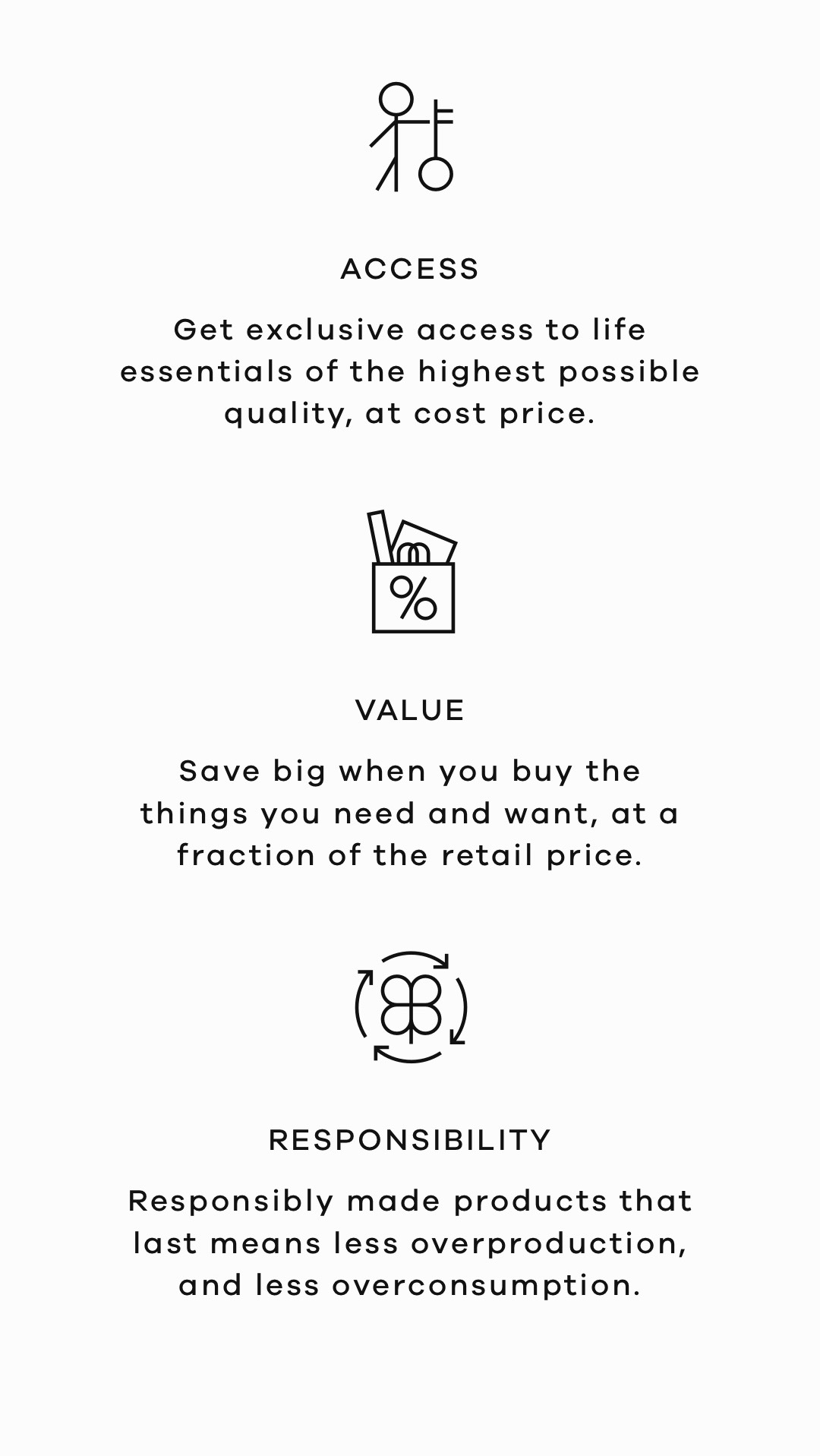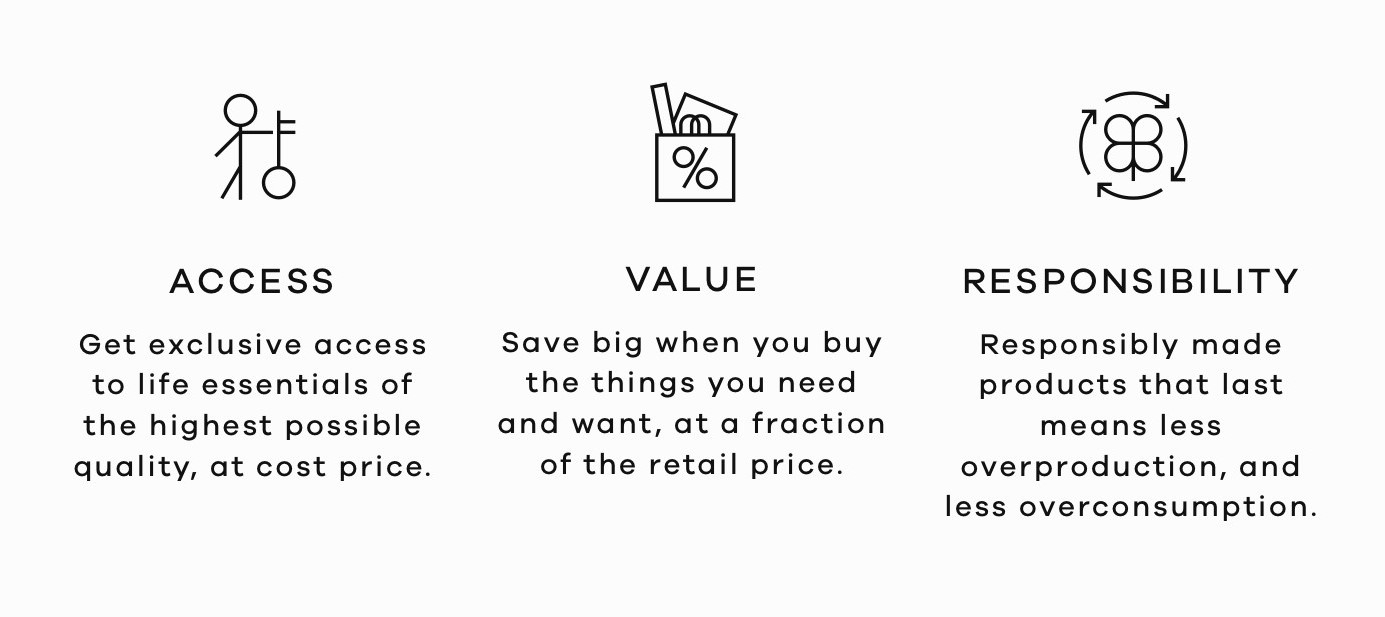 Singular Society is a membership-based brand that offers products as a service. For a small monthly fee, it gives access to life essentials at cost price. We as a company base our income on the membership fee, not on what we offer or sell. Our goal is to build and maintain a long-term relationship with our members, rather than pushing short-term sales.
By building our business around a monthly membership fee, and looking at our assortment as a service to our members, we can make responsible products in the highest possible quality and design from the worlds best manufacturers, and sell them at a fraction of the cost from what traditional brands would charge for the same products. Essentially making uncompromised quality and design accessible to all our members, at fair prices.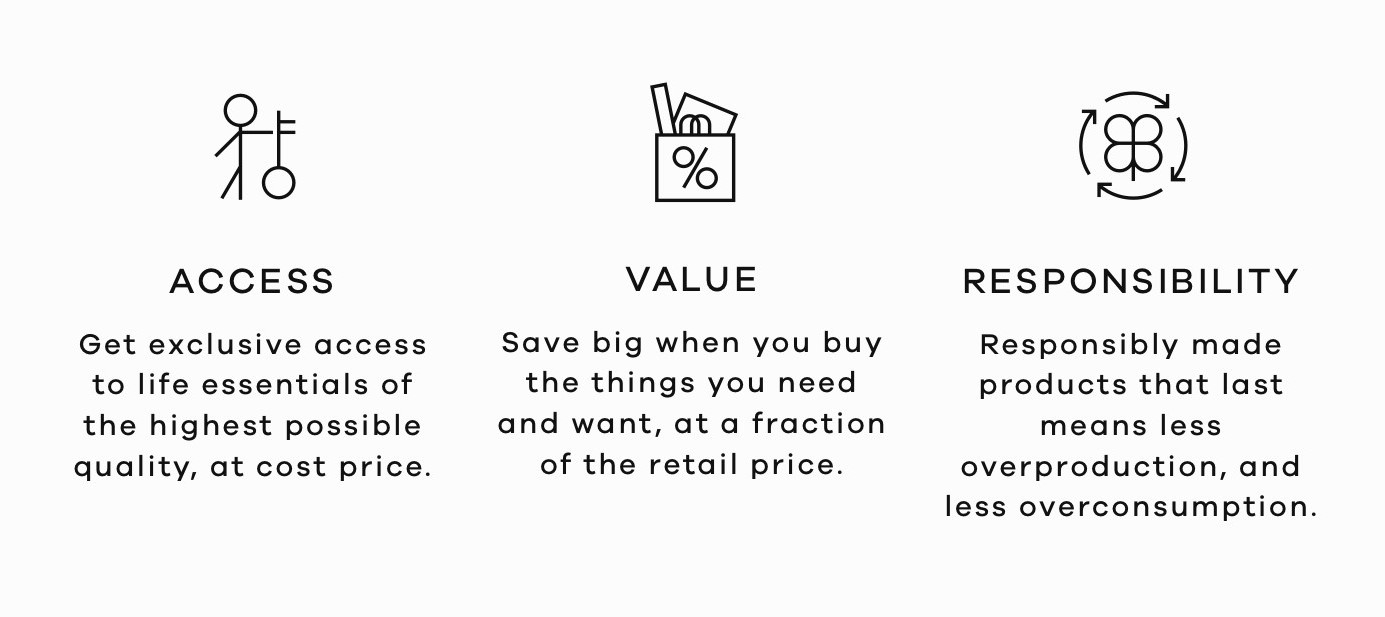 You can become a member by signing up for a Singular Society account and choose your preferred billing period. The membershop enables you to buy products without any restrictions. Try Singular hassle-free with our 30 days free opt-out guarantee.
The membership run on a 12 monthly basis. Memberships are charged in Swedish crowns (SEK). You may cancel your membership (free opt-out) within the first 30 days as long as any items purchased during this period are returned upon cancelling your membership.

You can choose if you'd like to pay monthly or annually. All plans run 12 months from the date of payment, with 30 days to opt out (as long as you haven't purchased anything). The membership allows you to buy products without any restrictions.
PAY MONTHLY
95 kr (€9,5)/month. Total amount: 1140 kr (€114).

PAY ANNUALLY
79 kr (€7,9)/month. Total amount: 950 kr (€95).
Remember to always log in to your account to be able to shop with us.
If you have any questions or concerns please contact us at hello@singular-society.com.

Warm welcome to the next generation of retail!