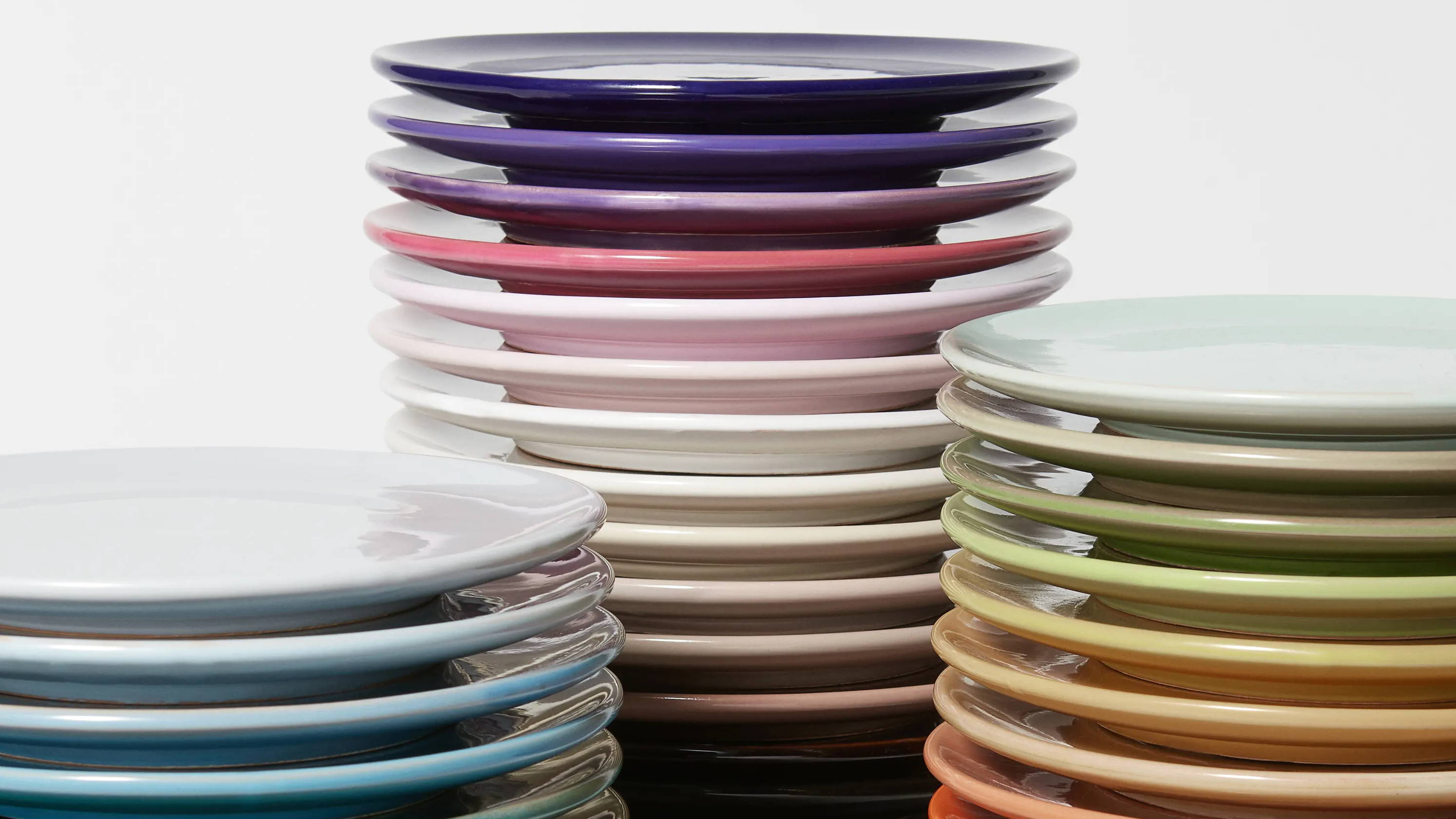 Collection:

Personalized ceramics
We are really excited to enhance the experience of our ceramics series even further by now offering you the possibility to personalize every single piece to your exact specifications. Pick the different models and quantities you want and choose from our ​28 available colour options​ (yes, it's insane!!) individually. Mix and match them to make them uniquely tailored to your personal preference.

All orders are custom made entirely to your specifications, with a delivery time of 6-7 weeks. (P.S. to help you choose, you can see what all of the available colours look like on one of our plates).
Salad plate

Dinner plate

Large Serving Plate 32 cm

Deep Serving Plate XL 37 cm

Large cup with saucer

Espresso mug with plate

Coffee mug

Coffee mug with ear

Small Bowl 10 cm

Breakfast bowl 14 cm

Soup bowl 19 cm

Large Soup Bowl 24 cm

Large Serving Bowl 33 cm

High cylinder pot with plate 30 cm