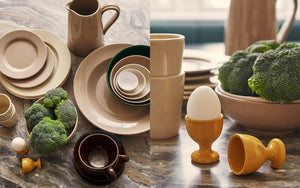 CHEF'S TABLE
Our kitchen and dining collection combines functionality and beauty. High-performance cookware and exquisite dining sets that elevates your meals. No wonder this is the place everybody loves to hang.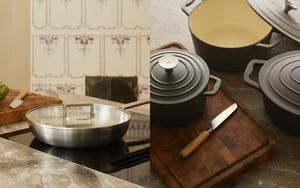 Cooking with high-quality equipment is like dancing with the right shoes. Razor-sharp knives, robust cutting boards and high-performance pots and pans that stand the test of time.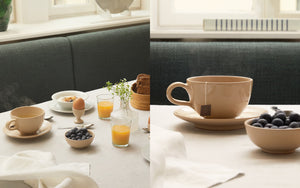 Start the day with artistry and elegance. Breakfast is served in exquisite handmade ceramics from Enza Fasano and our almost-indestructible-porcelain series that have undergone a firing process three times up to 1200 degrees.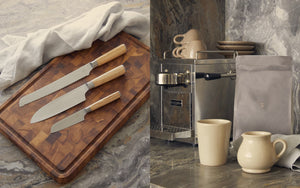 Chop Chop. Knives that will make the cut, made from Swedish Sandvik 14C28N® martensitic steel. Organic coffee from high-end farms and some of the best-known coffee regions in the world.