ELEVATE YOUR HOME EXPERIENCE WITH EMMA UNCKEL
Create a wonderful home and you'll thank yourself from morning to evening. Emma Unckel is the beauty expert and interior design guru whose home @unckelhouse has become a phenomenon on social media. As the new ambassador for Singular Society, Emma shares her best beauty tips for the body, soul, and home. Additionally, she showcases her five favourite Singular picks from Unckel House.

How did Unckel House come about?
Eight years ago, my husband and I purchased this house on Hemnet. We fell in love with it but underestimated the extent of renovations required. Over the past eight years, we have been remodelling the house step by step. It had remained untouched since its construction in 1968, previously occupied by just one family. Our goal was to preserve the original details while also bringing them into the modern era. Currently, we are working on the garden and building a pool.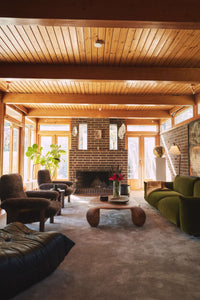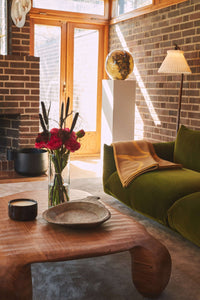 What has been your philosophy when building and decorating Unckel House?

We buy a lot at auctions, which often gives a retro feel. But we mix classic furniture design with modern designers and artists, incorporating elements that fit without feeling too retro. When you have a house from the 60s it's easy to go all-in with teak furniture and end up with a museum-like atmosphere. We experiment and change things around, and I'm very happy with how it turned out. A general tip is to not do too much too quickly.

What's your favourite furniture in your house?

Alvar Aaltos folding screen. It fits well in many homes but suits this one exceptionally well. We've always loved it and will never part ways with it.

 What's important to you when choosing products in general?

I appreciate when there's a sustainability aspect to a product, but more importantly, I want to feel something. A product should have that extra touch that creates a feeling within you, or on you. A wonderful texture, a special scent, something original.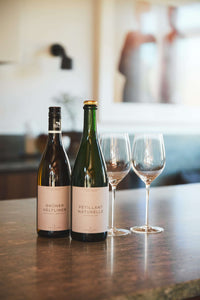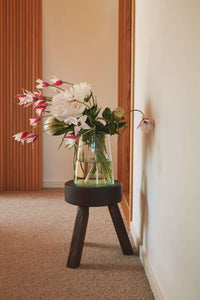 What do you like about Singular Society?

The quality of all the products is exceptionally high. It's top-notch quality at an incredibly reasonable price. In the past I've bankrupted myself on towels, but not anymore. It surprises me every time how good and affordable they are, but that's just one example. I also like that the brand is very unisex and versatile.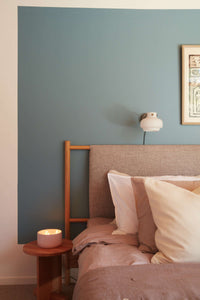 EMMA'S FIVE FAVOURITE SINGULAR PICKS FROM UNCKEL HOUSE
Towels made from 680gsm Organic Long Staple Cotton
The fabric is much thicker and more luxurious than what you typically find even in hotels, and no matter how many times I wash them, they fluff up and look new. I also love that they are extra large, so you can wrap yourself in them. When I have guests at home, they often comment on how lovely the towels are after washing their hands.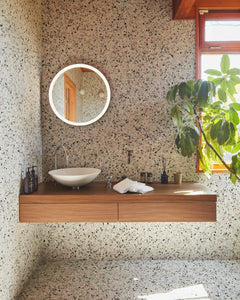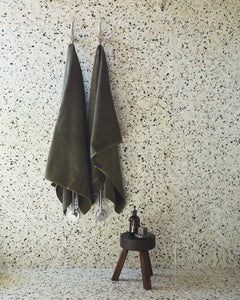 Rehydrating Hand Wash, Rehydrating Shampoo and Rehydrating Hand & Body Scrub
The entire personal care line has an incredible fragrance. I've smelled many products, so I know how difficult it is, but this is something special. It started when I bought a Hand Wash and fell in love with the Neroli scent. Then I purchased the Lotion and Body Cleanser, and eventually the Shampoo and Conditioner. It became a domino effect. The Lavender Eucalyptus shampoo almost has a cooling effect and is suitable for the whole family. Currently, my favourite is the Hand & Body Scrub. I use it as soap for both hands and body. The small tangerine peels give such a luxurious feeling. I also like the packaging of the personal care products. They have a beautiful design and generous size.

Deodorant Stick Aluminium Free / Alcohol-Free
When I heard that the deodorant is alcohol-free and aluminium-free, I initially felt sceptical because I've tried many natural deodorants that didn't work. But these are miracles! Both my husband and I have tried them, and they work so well! The fragrances here are incredibly nice too, and you can feel that they are of high quality. They are not typically masculine or feminine; they just have a pleasant scent. My favourite is Cotton Flower Monoi Amber because I'm crazy about anything that smells like Monoi.

Organic Detergents and Conditioner
Due to my sensitivity to scents, I have struggled to find laundry detergents and fabric conditioners that are not too strongly scented. But these laundry products are pure perfection. They have just the right fresh laundry scent. With three children, the washing machine runs constantly, so it's appreciated that the price is also good. And of course, there is a fragrance-free option if someone in the family is extra sensitive.

Scented Candles and Room Diffusers
It's fantastic that the ceramics are handmade in Italy and that the candles have multiple uses. Being able to have a coffee cup after the candle has burned out is incredible; this way, you can build an entire set in beautiful colours. We use the large candles as candy and chip bowls. The scents here are amazing too. They truly fill the room with fragrance, but in a discreet way without overpowering. I have always dreamed of being able to scent my home with scented candles and room diffusers with a specific fragrance. I absolutely love Sandalwood Amber Lily; it could be in my entire home.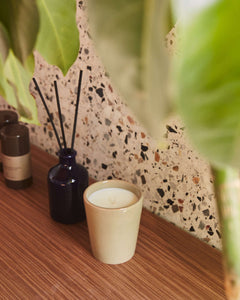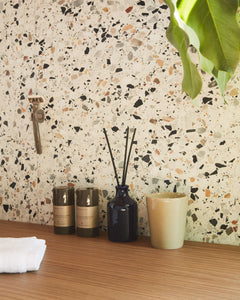 SHOP EMMA'S FAVOURITE PICKS