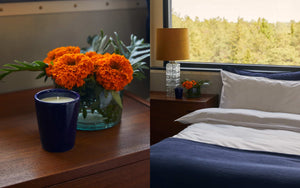 THE ART OF SLEEPING WELL
Making the bed is an art form in itself. Choose bed linen, duvets and bedspreads adapted for the season and find colours that turn your bedroom into a sanctuary of cool comfort.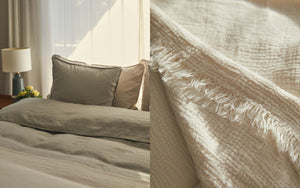 Summer is the season for breathable linen. Lightly textured and cool to the touch this natural fibre fabric is prized for its durability, breathability and lived-in look. Combine with a light duvet with 100 GSM fill power and a Jacquard Weave Bedspread.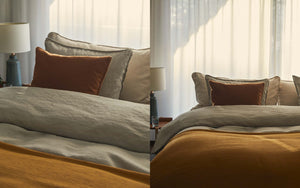 The light Jacquard Weave Bedspread is available in five different colours and created from extra-long-staple Supima cotton and Seacell, made from Seaweed. Crown your bed with pillow covers made from BCI cotton and linen.