YOUR PARTNER IN WINE
Wine isn't just a beverage, it's an experience. And the other half of that experience is the glass you drink from. Introducing: The 100% Lead-Free Crystal Wine Glass Series, a collection of showstoppers, designed for all the beverages and wines you can think of. No limitations. Only elevations.

To create the ultimate Wine Glass collection we've collaborated with distinguished sommelier and wine expert Alf Tumble, celebrated glass artist Carl Cyrén and the world-renowned Spiegelau Amberg factory in Germany. Alf Tumble explains the philosophy behind the collection.

– The idea behind this uniquely designed series of crystal glasses is to create a set that covers all types of beverages. We believe that you should only need to own one glass for each type of wine, which is why the glasses have been designed with optimal shapes.

The collection includes one glass for sparkling drinks of all kinds, including non-alcoholic drinks, one glass primarily for white wines but also suitable for beer and some red wines, and one larger red wine glass that works exceptionally well with elegant and fragrant varieties. Finally, two tumbler glasses come in different sizes, suitable for everything from after-dinner drinks and hoppy ales to water and lemonade. All glasses are made from 100% Lead-Free Crystal in Spiegelau's factories in Germany.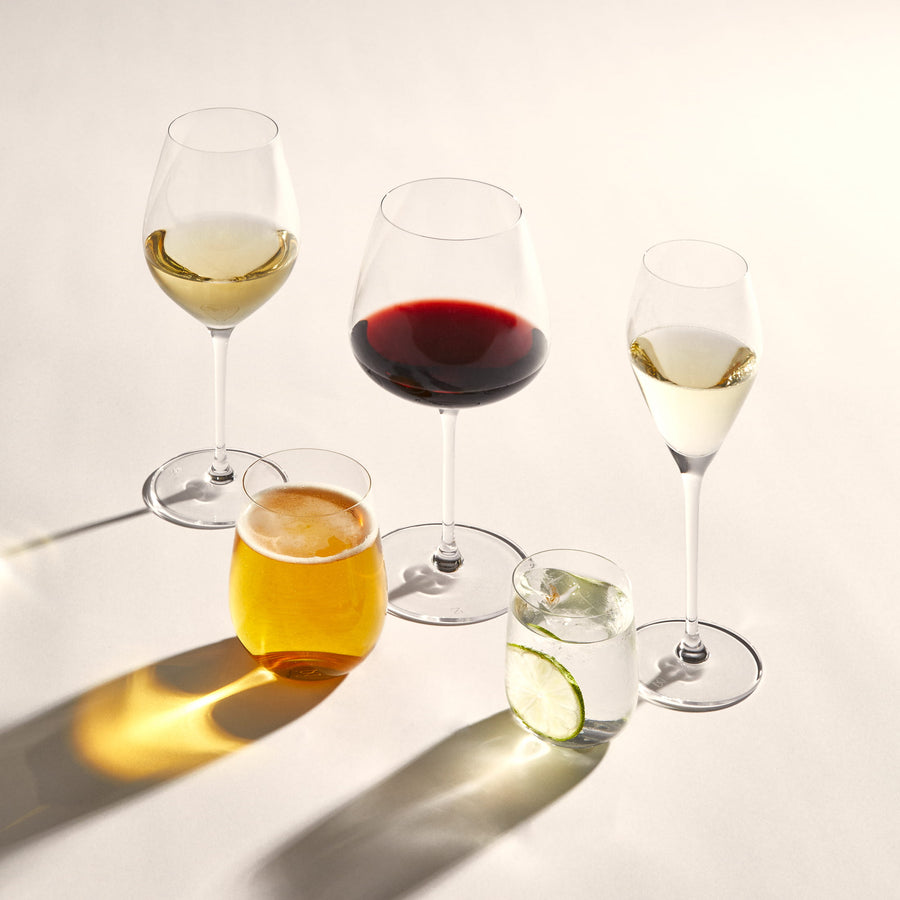 – This is a unique collaboration, and the result is a glass collection that symbolizes what Singular Society is all about: offering the best possible quality at reasonable prices, explains Matt Knight at Riedel, Spiegelau & Nachtmann.

Spiegelau Amberg factory has a history of high performance, from creating fine glass mirrors for the old royal courts of Europe to crafting robust yet elegant glassware for today's modern hospitality industry. For five centuries, dating back to the 16th century, the German company has combined hand craftsmanship with the latest glassmaking techniques. Matt Knight continues:

– We use only the highest quality raw materials, all sourced as locally as possible. This means that the crystal we produce has both brilliance and clarity. By sourcing locally, we can also keep our carbon footprint as low as possible.

The most crucial part when creating a series of "hybrid" glasses, suitable for all beverages and all types of wine, is, of course, the design. The collection is designed by celebrated glass artist Carl Cyrén, who worked closely with Alf Tumble in order to optimize the shapes.

– In this project, we have followed the path of glass, says Carl Cyrén. We have embraced the elegance that glass as a material offers and elevated it through balanced proportions and thin dimensions to achieve an exclusive expression. It's a classic and elegant service, with a thin rim on the bowl and a tall, slender stem. The delicate, thin bowl not only provides a visual exclusivity but also a delightful sensation when drinking from the glasses."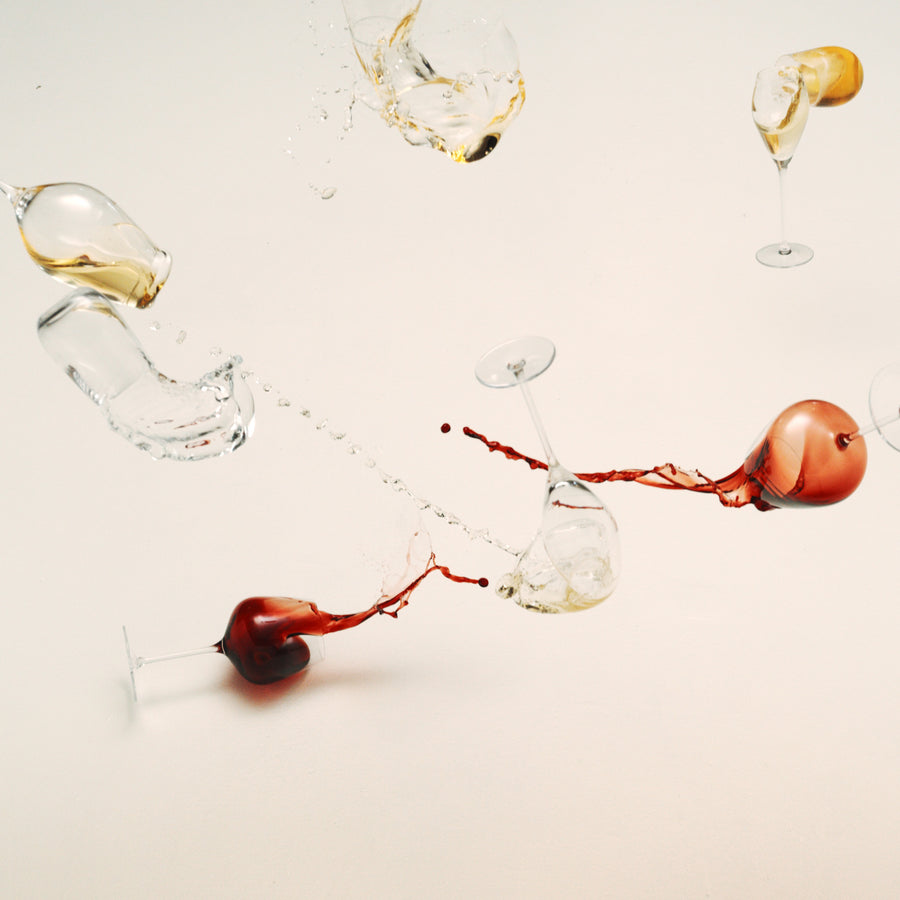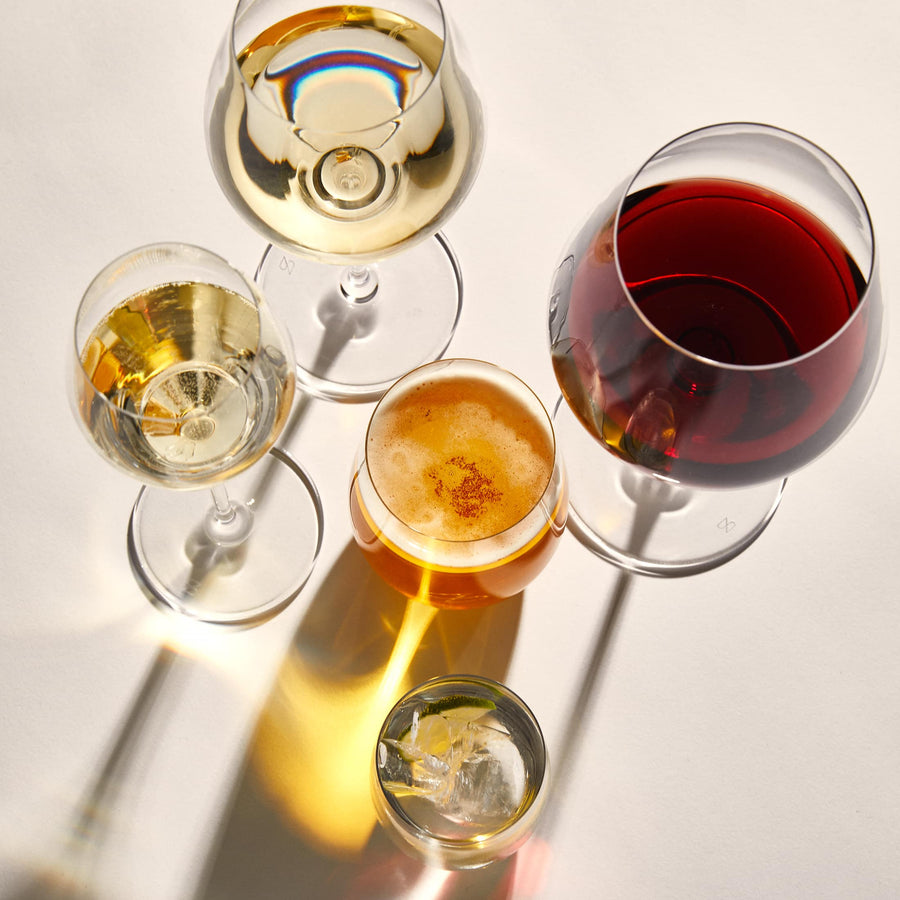 Alf Tumble emphasizes how important it is to find the right balance between looks and function when creating the perfect wine glass.

– Thin glasses provide an elegant drinking experience, but it's also important that the glass is balanced when you hold it. The foot, stem, and cup should feel like a unit. The shape and size of the bowl also affect how much of the beverage comes into contact with air and how you shape your mouth when drinking, but it's also crucial for how much the drink smells.

After years of development, The 100% Lead-Free Crystal Wine Glass Collection has finally arrived. Now it's just the fun part left, popping the bottles! Wondering what to try first? Take advice from Alf Tumble.

– When I received the box of glasses, I immediately grabbed the red wine glass! The large bowl is very inviting. I immediately tried several different reds but also flavorful white wines like Meursault. It's a fantastic glass!

Enough about glasses, they're more fun when filled up, right? Discover our glasses' BFFs; our exclusive wine collection - they fit brilliantly together!
Shop wine collection