THE SINGULAR SOCIETY 2023 SKI COLLECTION
It can't be overstated how important clothing and equipment is for the safety, comfort and the general experience of skiing. This is also a category where we believe our concept, business model and principles of working makes a big difference.

It's a complete essential ski collection of state of the art products with exceptional design, technology and function: outerwear, clothing, accessories and gear.

In order to meet with the professional standard and quality of an impeccable skiwear and equipment collection, the entire range is developed by our head developer Johan Ullbro in close collaboration with some of the best manufacturers in the industry. As always, offered to our members at a fraction of the price of what they would cost if they were sold in the traditional way.

The Singular Society ski collection is for all skiers regardless of skill level, from beginners to full-on professionals. Designed and built in Singulars signature aesthetics of minimalistic, timeless and toned down colors and shapes that stand the test of time.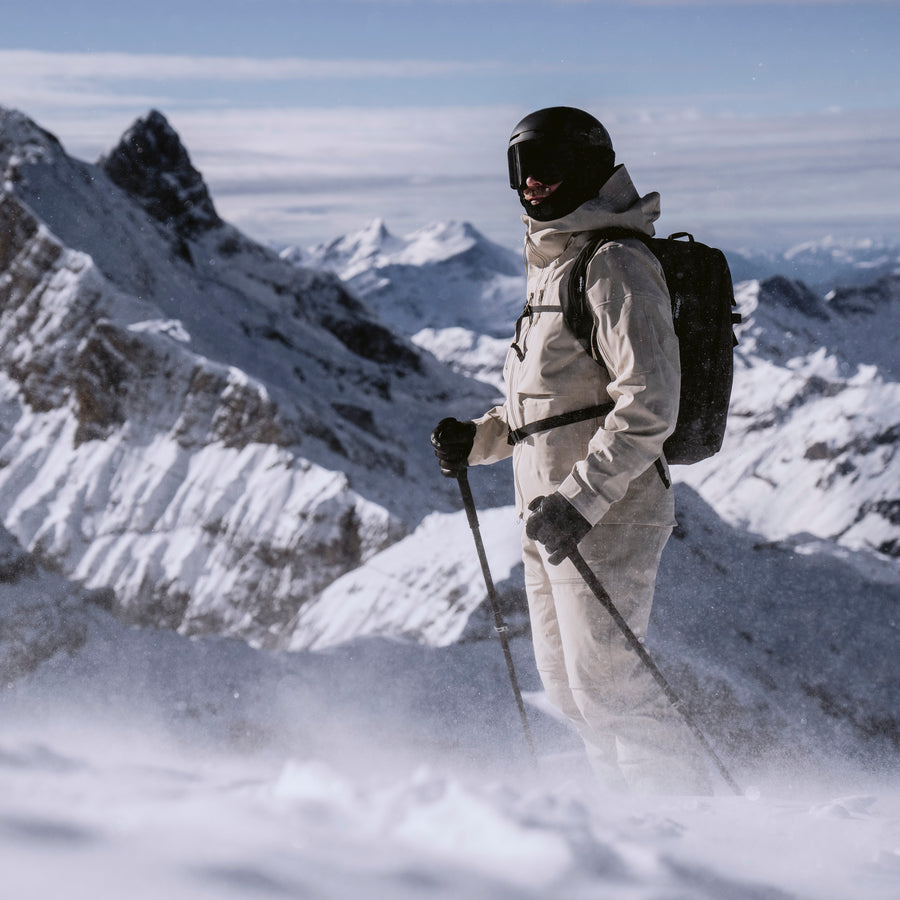 Water Proof and highly breathable
THE SHELL LAYER
SHELL FABRIC
- Base for construction and composition
- DWR (Durable water repellency) keeps fabric
from becoming saturated with water
- Protects the membrane

MEMBRANE
- Keeps water out and let vapour through

BACKING
- Absorbs moisture and transport through the membrane to the surface of the face fabric
- Protects the membrane and adds inner comfort

SEAM SEALING
- Covers holes from the stitching to seal the fabric
- Fully taped = all seams taped

Trap the heat from your body
THE ISOLATION LAYER
You need insulation to trap the heat from your body, and to prevent it from escaping into the cold.

Thermodynamics is the study of relations between heat, work, temperature and energy. The laws of thermodynamics says that heat will always move from a hotter region to a colder region to achieve equilibrium. In other words, the heat your body produces is always moving out into the colder air around you.

Insulation effectively acts as the barrier between your body and the outside air. It retains the heat and reflects it back to you. There are two main options when working with insulation: down or synthetics. Both materials have pros and cons, depending on the garment.

Down fill power indicates how many cubic inches one ounce, 28g, of down occupies, and fill weight the total amount of down being used.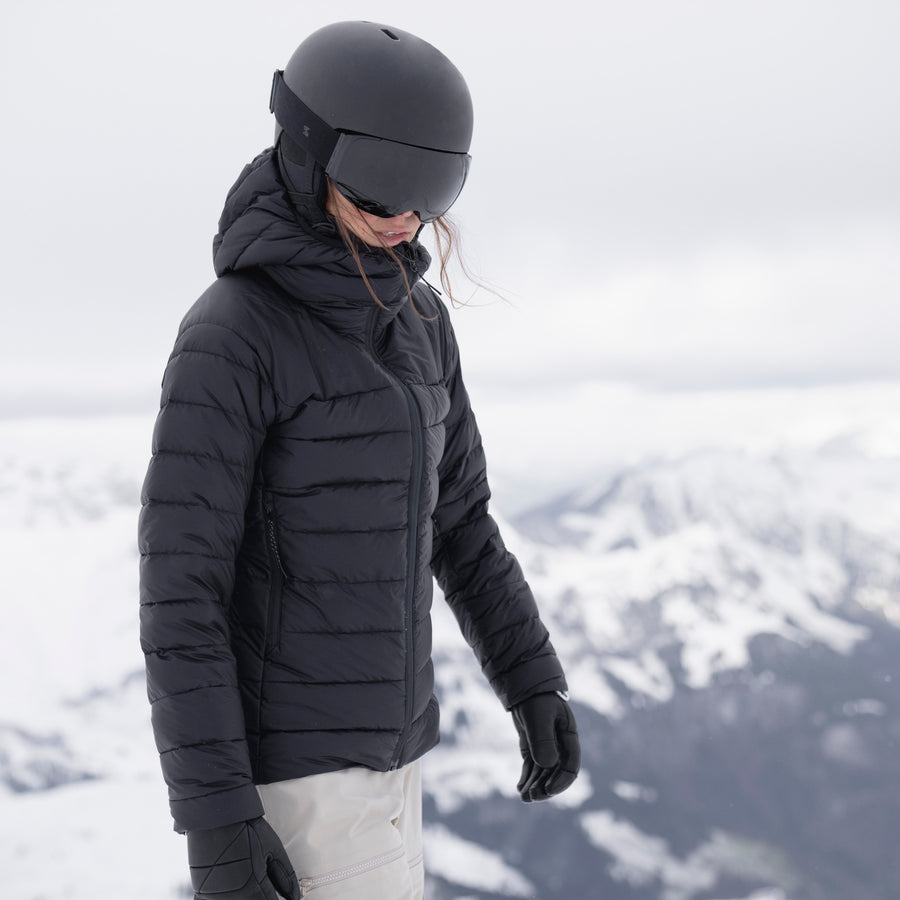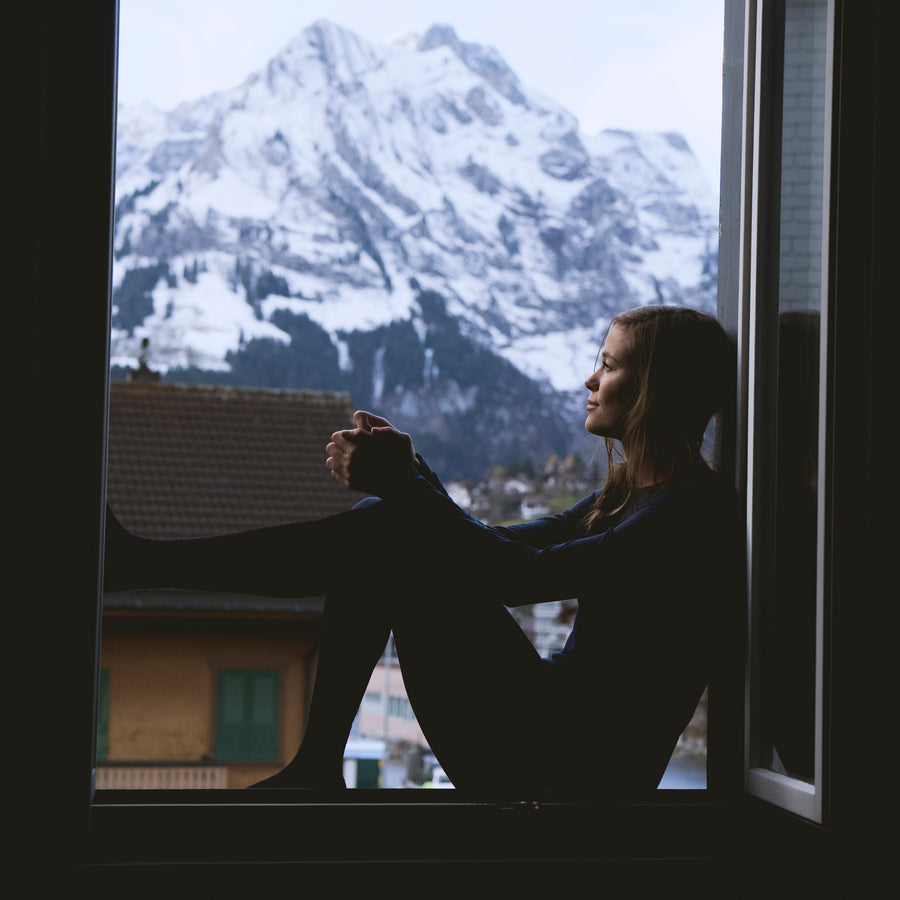 Soft, warm and dry all the times
The First Layer
First layers is what you wear closest to your body and you want it to be soft, warm and dry at all times. It helps regulate body temperature by moving perspiration away from your skin which helps keep you dry.

Our whole first layer collection is made from 195g 100% superfine RWS merino wool in 17.5 microns. A superior fabric for all winter activities, and a pleasure to wear thanks to it's softness and odor-free abilities.
MERINO WOOL CHARACTERISTICS
+ Soft to skin lightweight fabric
+ Stain and wrinkle resistant
+ Excellent moisture management
+ Excellent temperature regulation
+ Excellent odor resistance
+ Natural Fiber
All-Mountain Gear For All Ski Levels
Equipment & Accessories
Your ski equipment is the foundation of everything you do on the mountain. The key word is versatility. 
Our selection of poles, gloves and high performance goggles are custom made for you to have fun with both on and off the slopes, maximizing your ski experience to the fullest no matter the conditions.
We want to create conditions for uncompromised skiing, with the optimal combination of uphill and downhill performance. With our high performance equipment you get the perfect balance between stability and playfulness suitable for all skiers.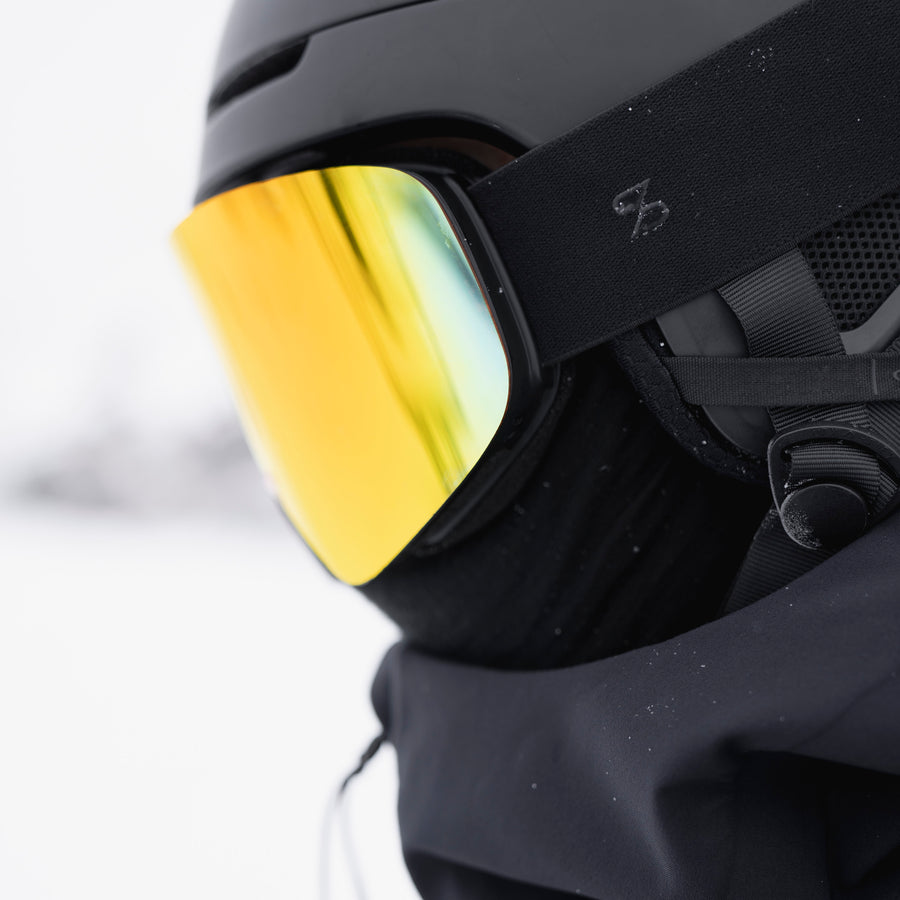 LEARN MORE ABOUT THE COLLECTION