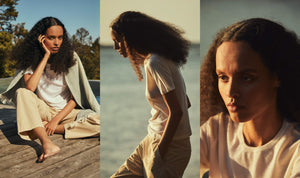 THE SUMMER EDIT
The Singular Society Summer 2023 is a collection that sparkles in the sun and water. Airy materials perfect for the beach and evening cocktails. Silhouettes without obligations. Luxurious accessories and details that elevates every moment.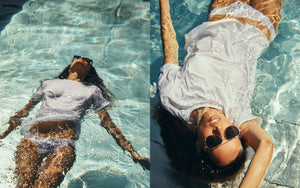 Peniche Aviator Sunglasses is named after one of the largest fishing ports of Portugal and a true classic for maritime activities on the Atlantic coast. The Egyptian Cotton T-shirt is your friend in and out of water.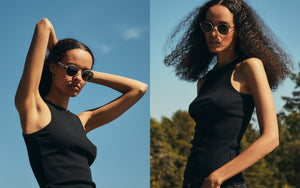 Mixing cashmere into the classic racerback tank top gives it a gentle, dry hand feel and a softness that makes you never want to take it off. Match it with Pecorini sunglasses and dream yourself away to the Aeolian Islands.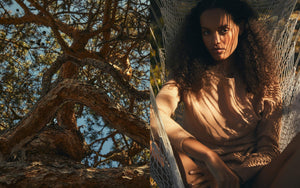 The Round Neck Cashmere Sweater will take you through chillier summer evenings. Made from the finest Grade A cashmere yarn in the world, fits any occasion and has the power to not only keep you warm, but is also highly breathable.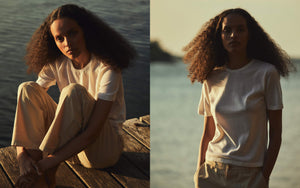 The closeness of the knit in cashmere is indicated with a gauge number. The higher the number, the thinner and lighter the fabric becomes. Our 16 gauge cashmere t-shirt is a featherweight, fine knit piece, luxurious and perfect for the summer.
This season invites you to poolside life, late-night dinners and effortless relaxation. With a perfect mix of comfy and luxurious materials our summer collection is a celebration of a world of leisure.