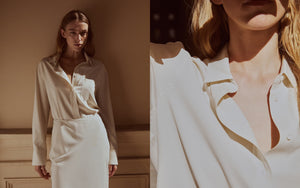 THE SILKY WAY
When creating our collection of women's silk clothing we went for the highest quality possible: Grade A Mulberry Silk. This is next-level everyday luxury.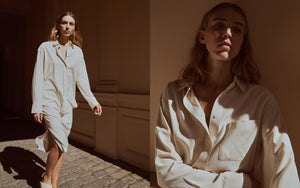 Grade A Mulberry Silk is a premium grade of silk known for its softness, strength, durability, and lustrous appearance. The soft, fluid texture will make you want to wear these garments for all occasions.
IT'S ALL ABOUT THE DETAILS
Enjoy the power of exquisite craftsmanship and indulge in accessories that enhance any look and stand the test of time. Our collection of accessories is all about sophistication, elegance and quality.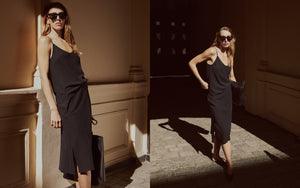 Summer elegance is found in flowy silhouettes, discrete colours, and refined fabrics that exude an air of sophistication. Opt for lightweight cotton or linen that gracefully drapes, creating a sense of timeless beauty.