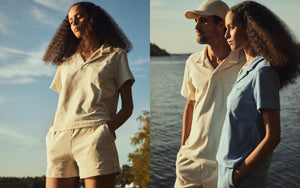 HI TERRY!
How do you stay cool, cosy and dry on the beach? There's only one material that will do it all: Terry. No wonder everyone from The Kennedys to the Sopranos has been in love with this magic material for over 50 years making it a true classic and the epitome of a holiday essential.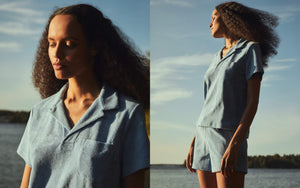 A perfect match. The Terry set consists of Polo and Shorts, both cut from incredibly soft organic cotton. Enjoy the water-absorbent effect after a dip in the ocean or wear it for the evening activities sporting that impeccable, but still casual summer look.
Blue is the colour we need in the summer. It's the colour of dreams and eternity. The sky and the ocean. It's Blue Valentine, Blue Monday, Blue Velvet and The Big Blue. But most of all, it's Sky Blue.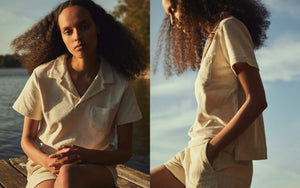 Exceptional comfort. The looped pile construction creates a cushiony texture that feels gentle and cosy against the skin. Terry provides a sense of warmth making it ideal for relaxation and unwinding.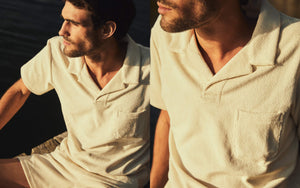 Clay, with its natural warmth and earthy charm, becomes a signature colour of the holidays. From sandy beaches to sun-kissed landscapes, it evokes a sense of groundedness and tranquility, setting the perfect tone for a getaway.