THE SINGULAR SOCIETY LAUNDRY GUIDE
What detergents should you use? How do you treat different fabrics? How are new washing machines behaving differently from old ones? Is 30 really the new 40? There are so many questions once you lift the lid of the laundry basket. Welcome to the Singular Society guide to detergents and laundry, tips and tricks that will make your clothes last
longer.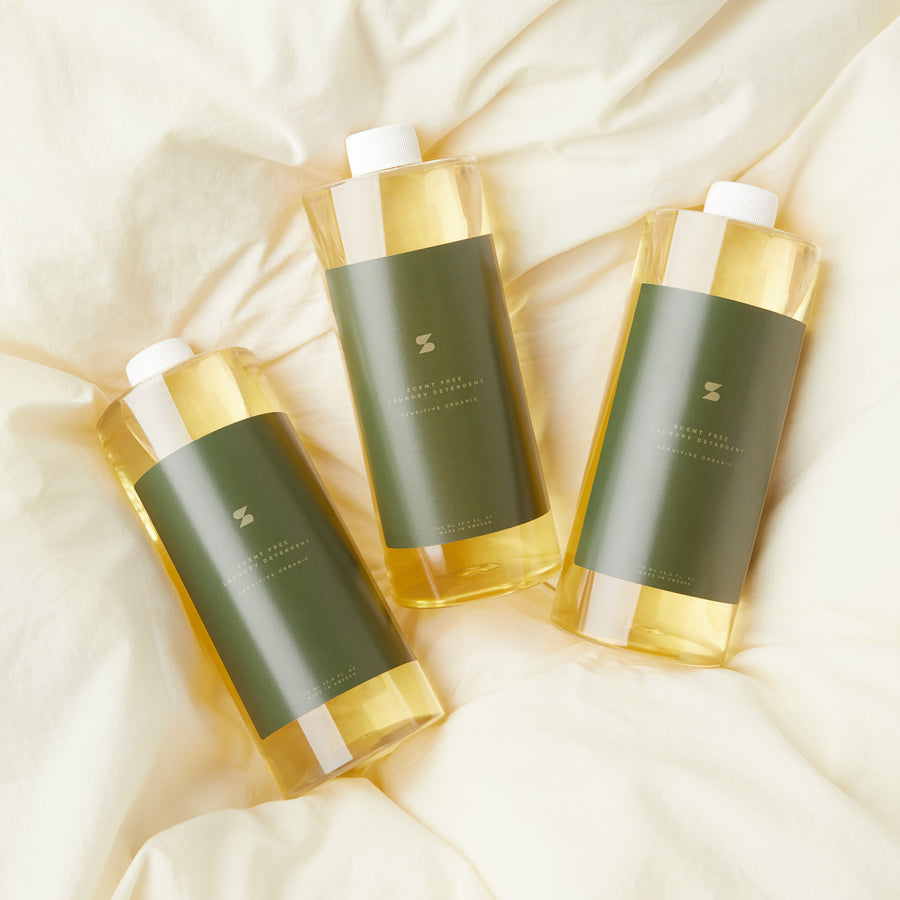 detergents
Go for liquid
Liquid detergent dissolves better than powder and is the mildest choice for both hand and machine washing. And be specific when choosing detergent type. The Singular Society series consists of five different detergent types, all with different qualities. "Dark Restore" or "Color restore" enhances the pigmentation of your clothes, while "Delicate wool & cashmere" will be gentle with your sensitive materials. And for sensitive skin, like your kids', simply use "Sensitive". All our detergents and conditioners are nontoxic (petroleum-free, phosphate-free, phthalate free), biodegradable and manufactured in a climate neutral factory in Sweden.
Temperature
30 is the new 40, and 40 is the new 60.
Cold water is more gentle on your clothes, and it conserves energy, which is great for the planet – and your wallet. Consequently, you will extend the lifespan of your favourite garments, towels and those sheets made from egyptian cotton by skipping old rules about cold water for darks, hot water for whites and insanely hot water for bedlinen. With help from new liquid detergents (like The Singular Society series) and modern washing machine technology you can keep it cool all the time (almost) and still get the desired effect.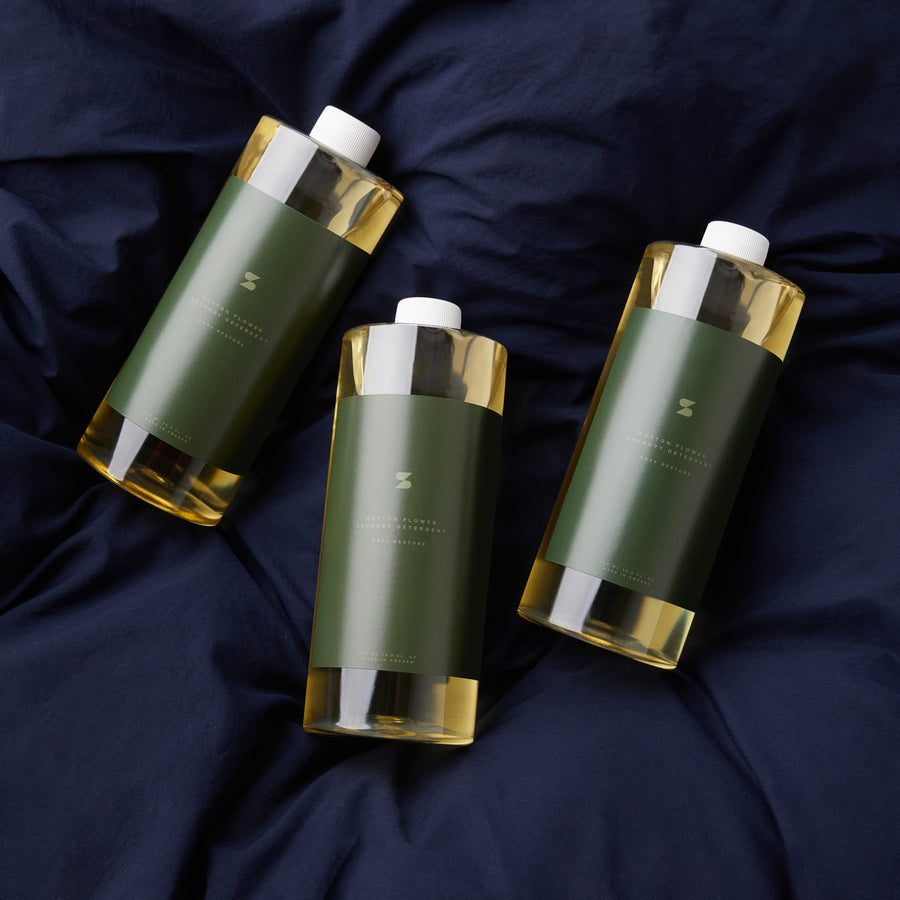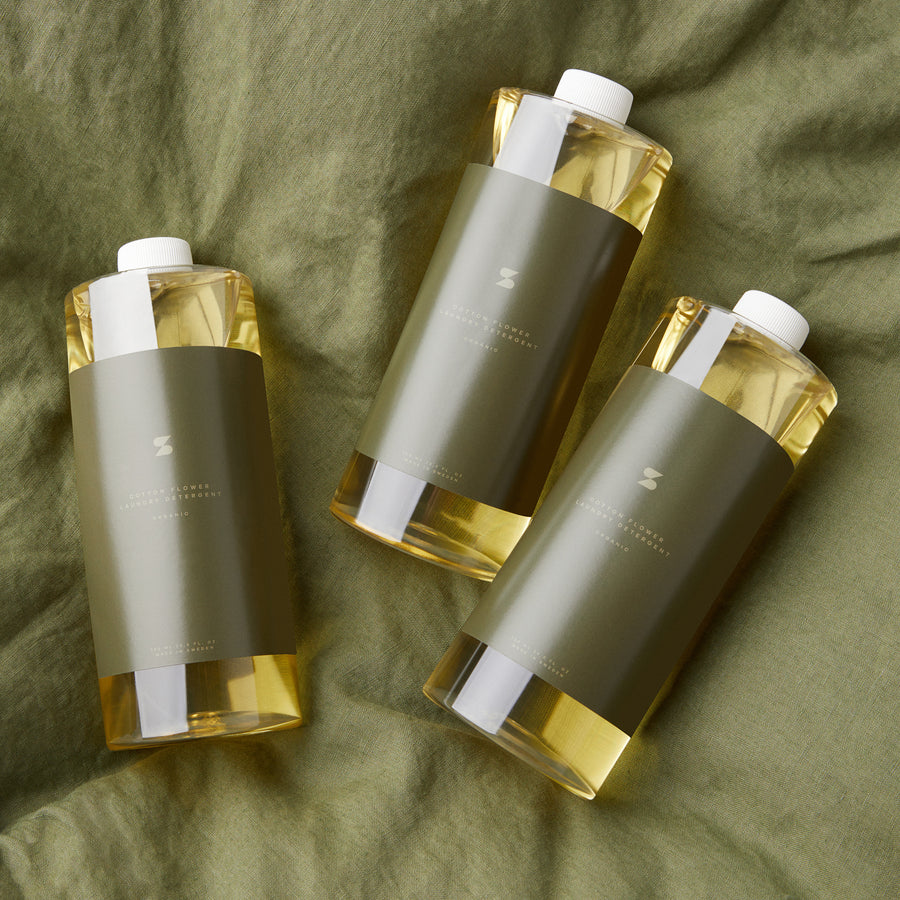 Cycle length
The shorter, the better
The less time garments spend being spun around in the wash, the longer they'll last. This basically means: always go for the shortest cycle to get the job done. We solely use the quick wash program, approximately 60 minutes, and are more or less always satisfied with the result.
Cashmere and wool
Dry flat
Wools, including cashmere and merino, are prone to felting and shrinking when washed, so treat them with care. Use "Delicate wool & cashmere detergents", a garment bag, your washing machine's wool program, 30 degrees max, short washing and no centrifuge or tumble drying. Then lay it out on a bath towel on a flat surface and let it dry, letting the towel absorb all of the water. Make sure to not stretch it. You can also wash cashmere by hand.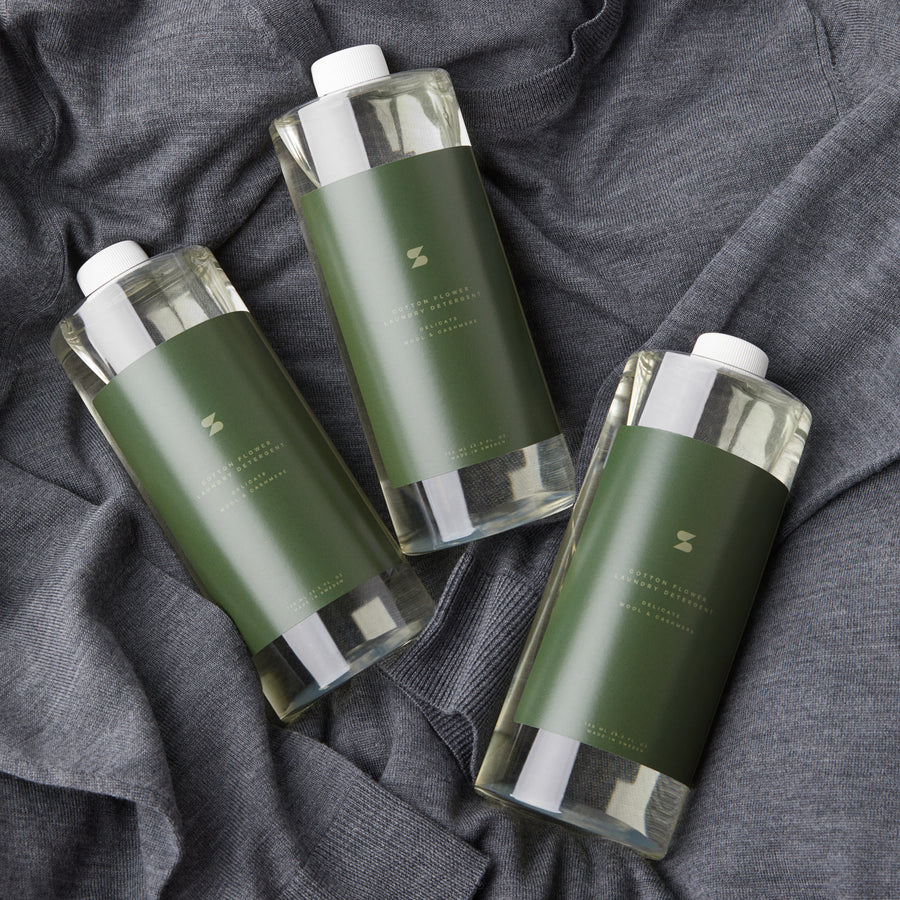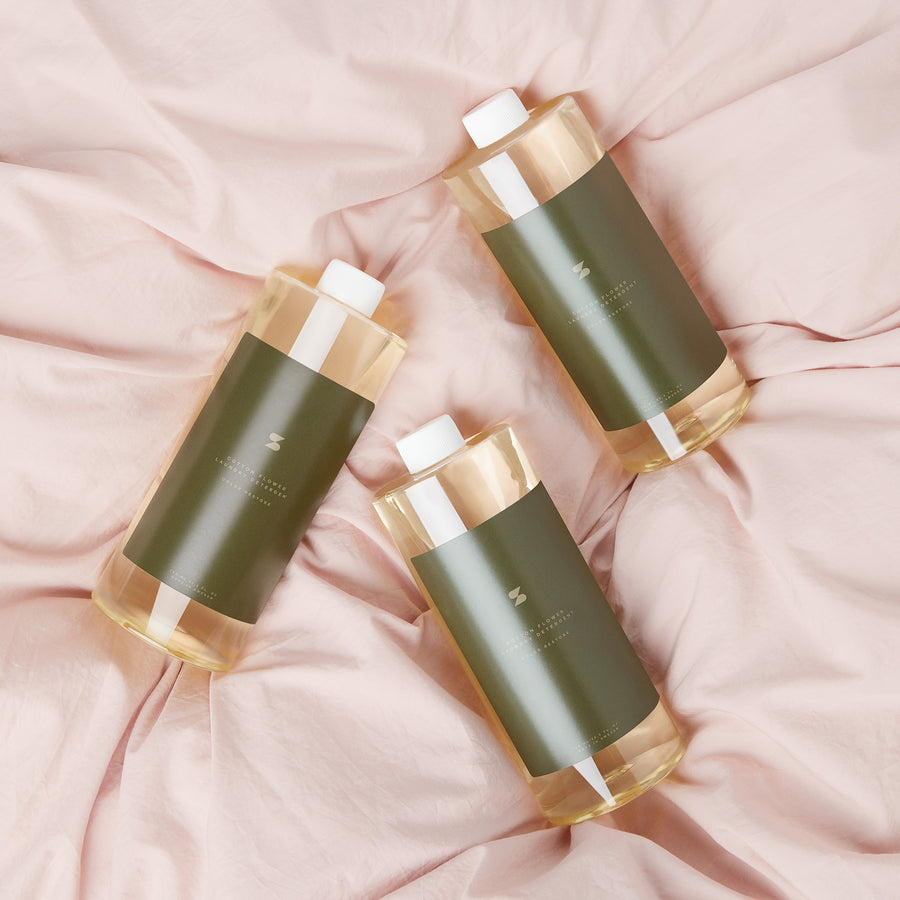 Silk
Wash by hand
Avoid machine washing if possible, but if you decide to do so anyway, go for "Delicate wool & cashmere detergents", make sure to use a garment bag, and no centrifuge or tumble drying. When hand-washing your silk makes it a very short operation, as silk doesn't benefit from overexposure to water. Use cool water and keep the water temperature consistent.
Conditioner
The softmaker
We do love soft clothes. So we developed a conditioner that's safe to use and kind to our planet: non-toxic, organic and biodegradable. It's also free from petroleum, phosphate and the controversial chemical phthalate. With that said: to increase the lifespan of your clothes you should avoid using conditioner on certain garments and fabrics such as athleisure, water-resistant items and synthetic fabrics like polyester or anything containing elastane and nylon. The conditioner can also reduce the absorbency of your towels if you over use it.