WELCOME TO THE SINGULAR SOCIETY!
Use code AIRBNB50 in checkout to get 50% off the first year membership fee, granting 12 months access to our assortment. Should you wish to renew your membership following the first year, the rate is 9,5 EUR/month for continued 12 months access. The offer is only valid for new members.
WHY SINGULAR SOCIETY?
By becoming members, you get exclusive access to unique and responsibly made products of the highest quality and design – at the price of what they cost to make, entirely without markups. State of the art life essentials that all enhance the home experience, from kitchenware and home decor to clothing and accessories. No shortcuts, no markups, full transparency. Our members save at least 50-80% from what it would normally cost to buy comparable products in traditional retail. Our assortment and business approach will allow you to elevate your hosting experience as well as improving the cost base and service potential.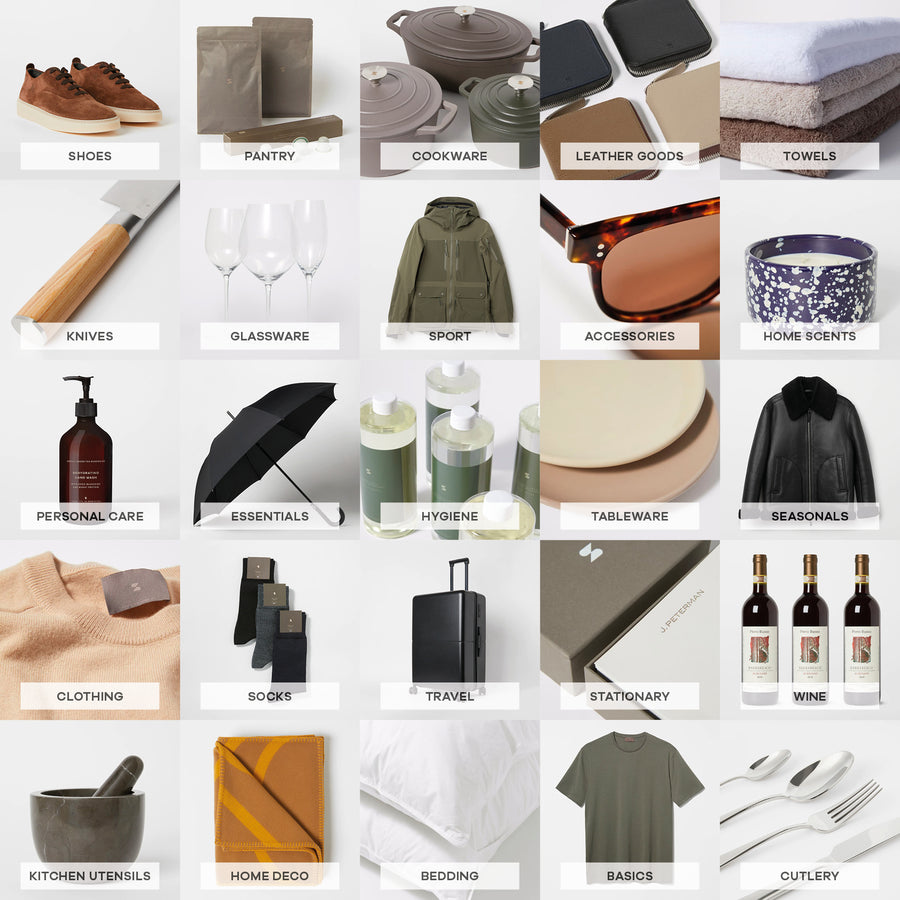 ABOUT SINGULAR SOCIETY
Singular Society is a new innovative membership-based brand that offers premium products at the price of what they cost to make. Our ambition is to maximize value and minimize the impact. We want to offer more people access to premium products that make everyday life better, and last longer, at prices that make a difference. 
Singular Society's ambition is to help change the way retail operates, and to offer an alternative to the traditional way of consuming products. Thanks to our business model, we are able to minimize over production (the biggest environmental challenge the industry need to tackle), and offer full transparency on how, what and where our products are made. It's a model that offers a responsible alternative to traditional retail where everyone wins – consumers, suppliers and the planet.  
Singular Society's innovative model allows for a more responsible consumption and a mode of production that demands less of our joint resources, which resonates with the way Airbnb through its business model make use of our shared, existing resources to offer stays and experiences across the globe.