Travel essentials extravaganza
How do you maximize a holiday? How do you even do it these days? Even though it might take a while before things are back to how it used to be, there's nothing that stops us from dreaming about getting away. And, half the trip is actually looking forward to, and preparing for it, right? Reading restaurant tips, devouring literature, investing in those perfect cashmere joggers or that full grain leather camera bag… The more you dig into your trip beforehand, the more memorable you will make it afterwards. This summer, dreams will come true, but perhaps more often in the form of domestic travels, probably by boat, train, bus (such a classic!) or car. Clearly, we take all travel equally seriously. So, we do have a collection of travel essentials that will work perfectly on any means of travel. Our Full-Grain leather bags, tags and key holders, hand stitched to perfection by our friends at Mediteraneo in Italy, will spice up any trip to the countryside. Tag along!
Our travel series consists of: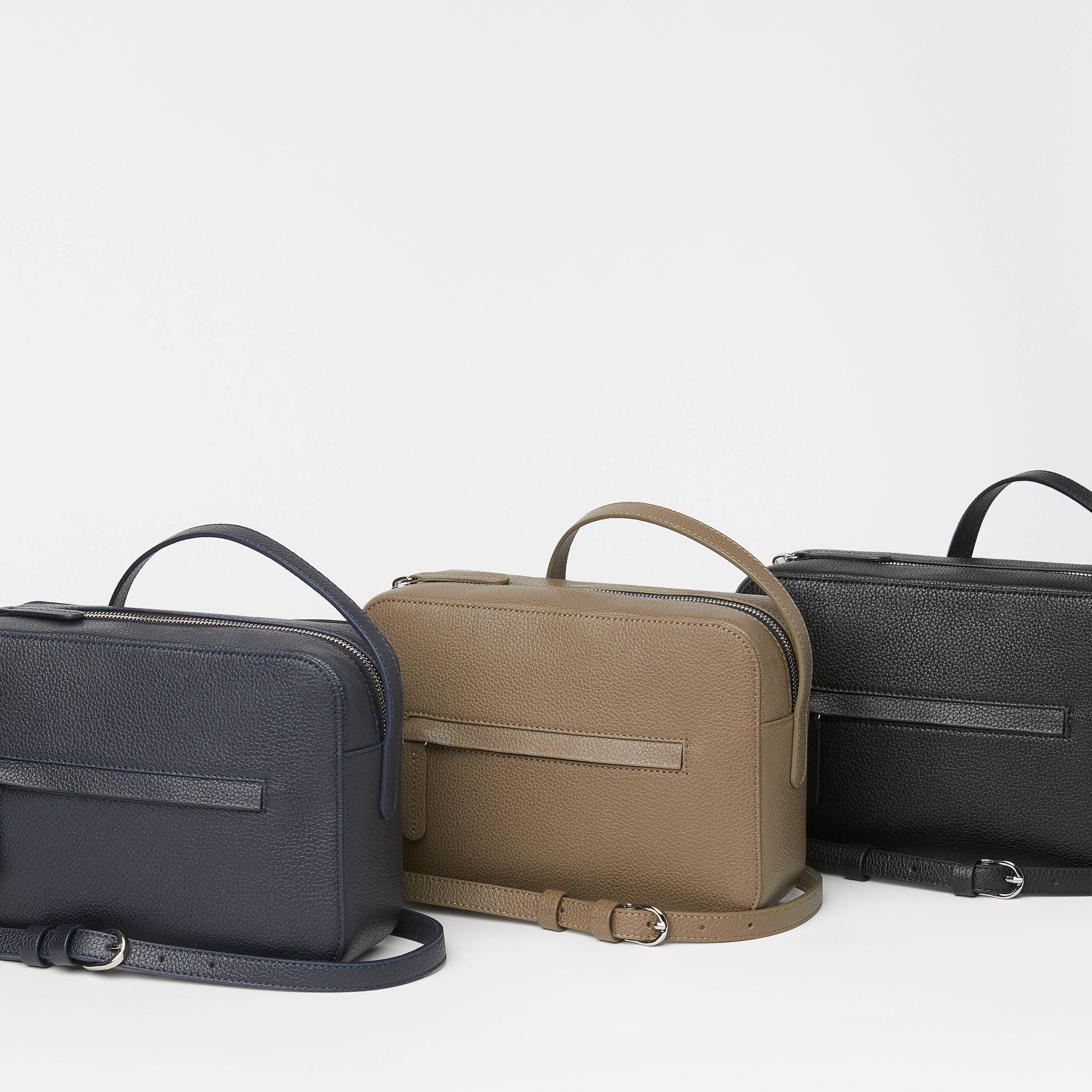 Full-Grain Leather Crossbody Handbag
The perfect camera bag comes with our signature soft rounded corners and a small debossed logo at center back bottom for extra discretion. The strap is neat and adjustable, it has one inside pocket for smaller items, and one flat outside slide pocket at the back of the bag.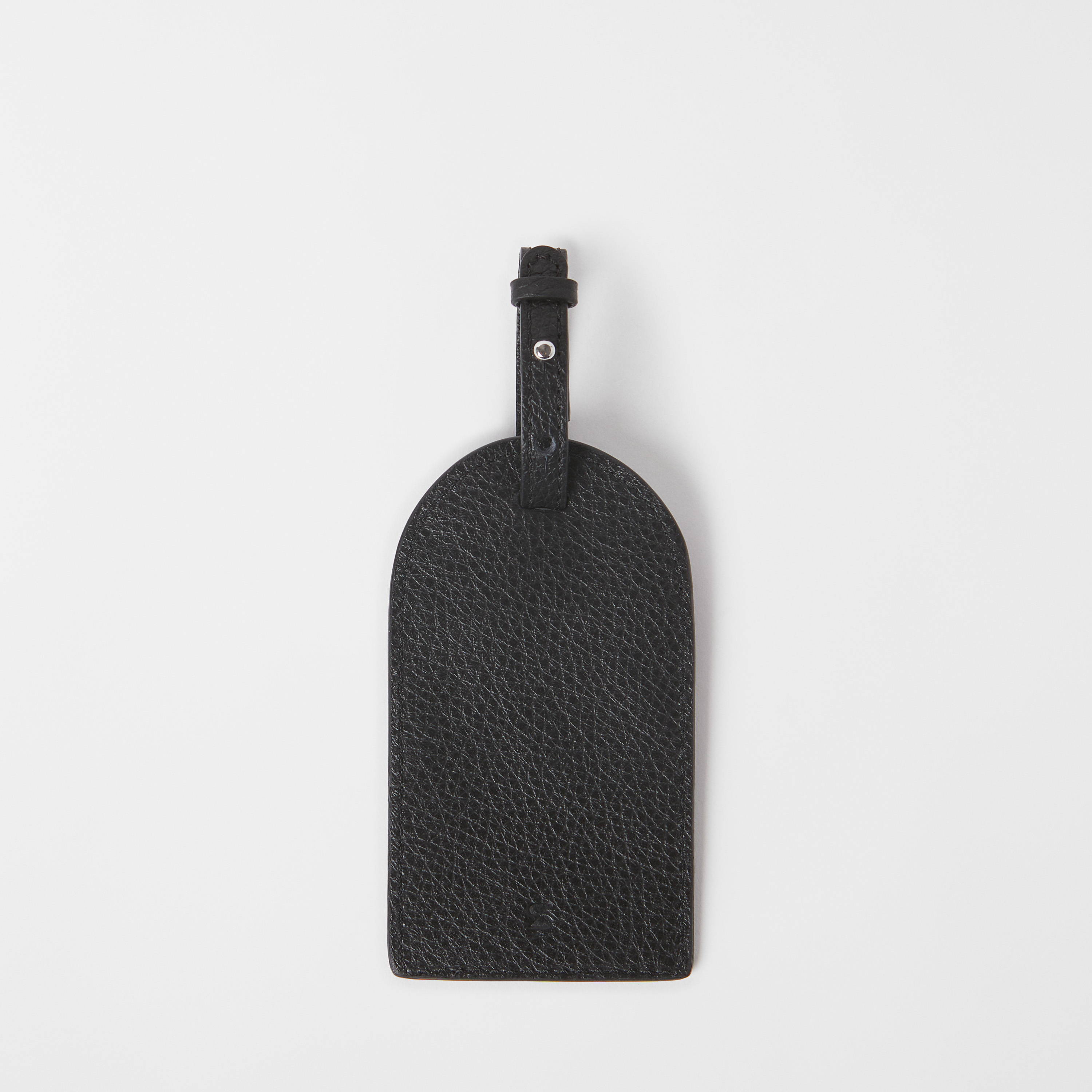 Full-Grain Leather Luggage Tag
This adjustable luggage tag will join you on many travels to come. Made with our signature rounded edges, top-stitchings and a debossed logo at the back for extra discretion. The plastic cover protects the address field, making sure your suitcase doesn't get lost on the way.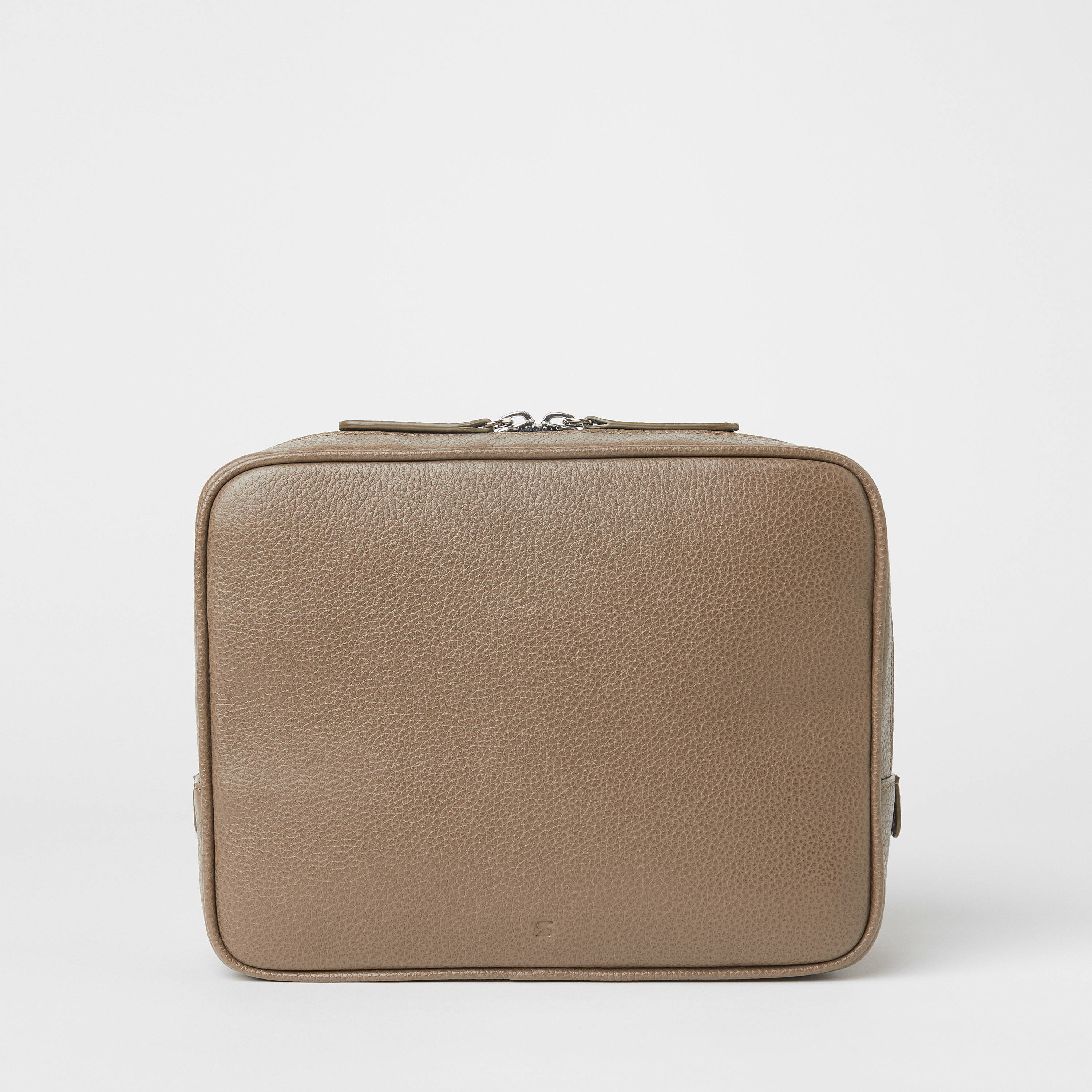 Full-Grain Leather Toiletry Bag Large
Our toiletry bag comes with a large open space to carry any essential bathroom product, and an extra compartment attached to the inner wall for any extras. The larger version of our toiletry bag (H 17 x W 22 x D 7,5 cm) has a 2-way zip for easier access, and elastic loops inside to keep bottles in place.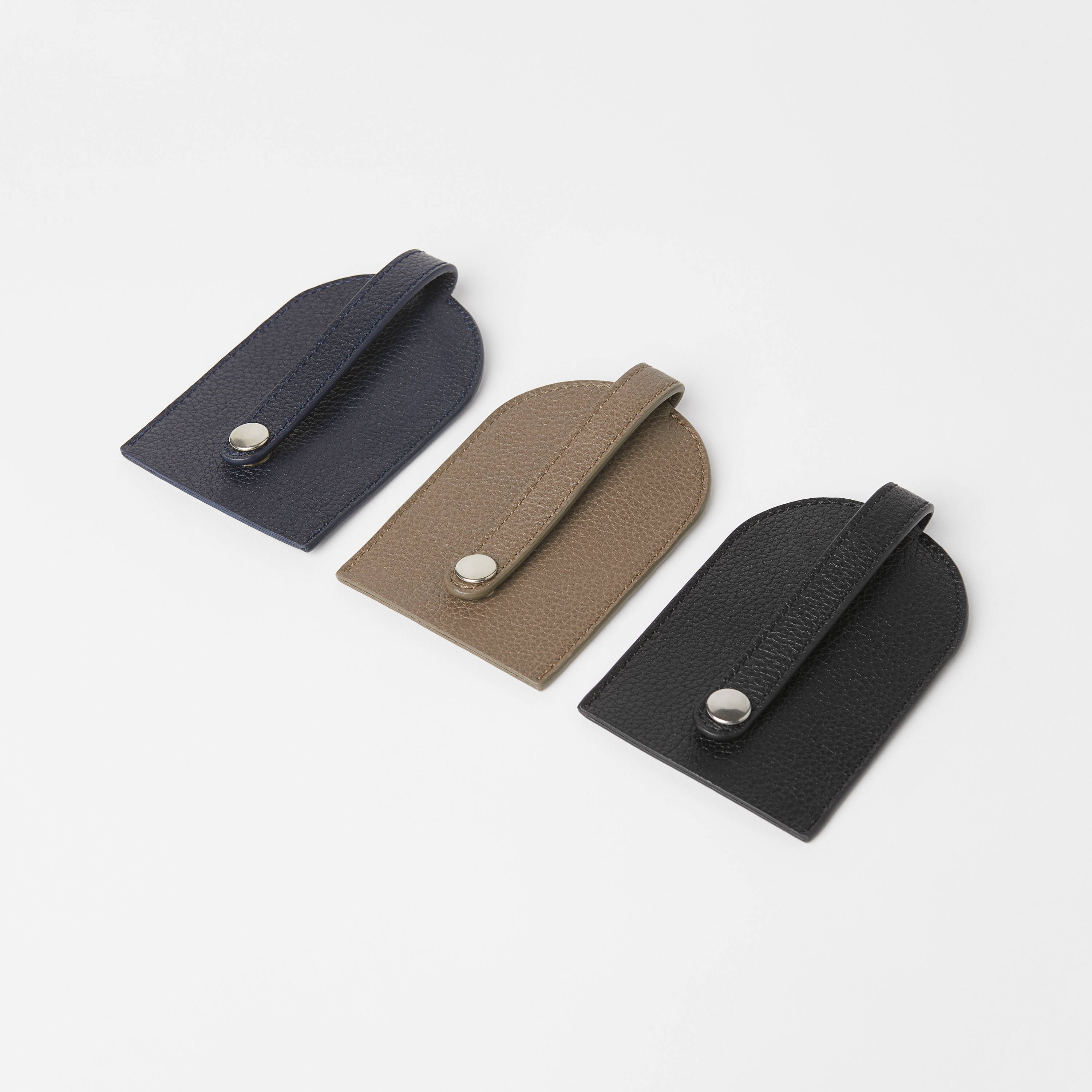 Full-Grain Leather Key Pouch
With this key holder you can carry your keys in a more convenient setting than on a keyring in your pocket or purse. No more bulky bulges in your pants or keys working themselves to the bottom of your bag. A silver metal keyring is covered by the leather case and the strap fastens on the outside with a press button.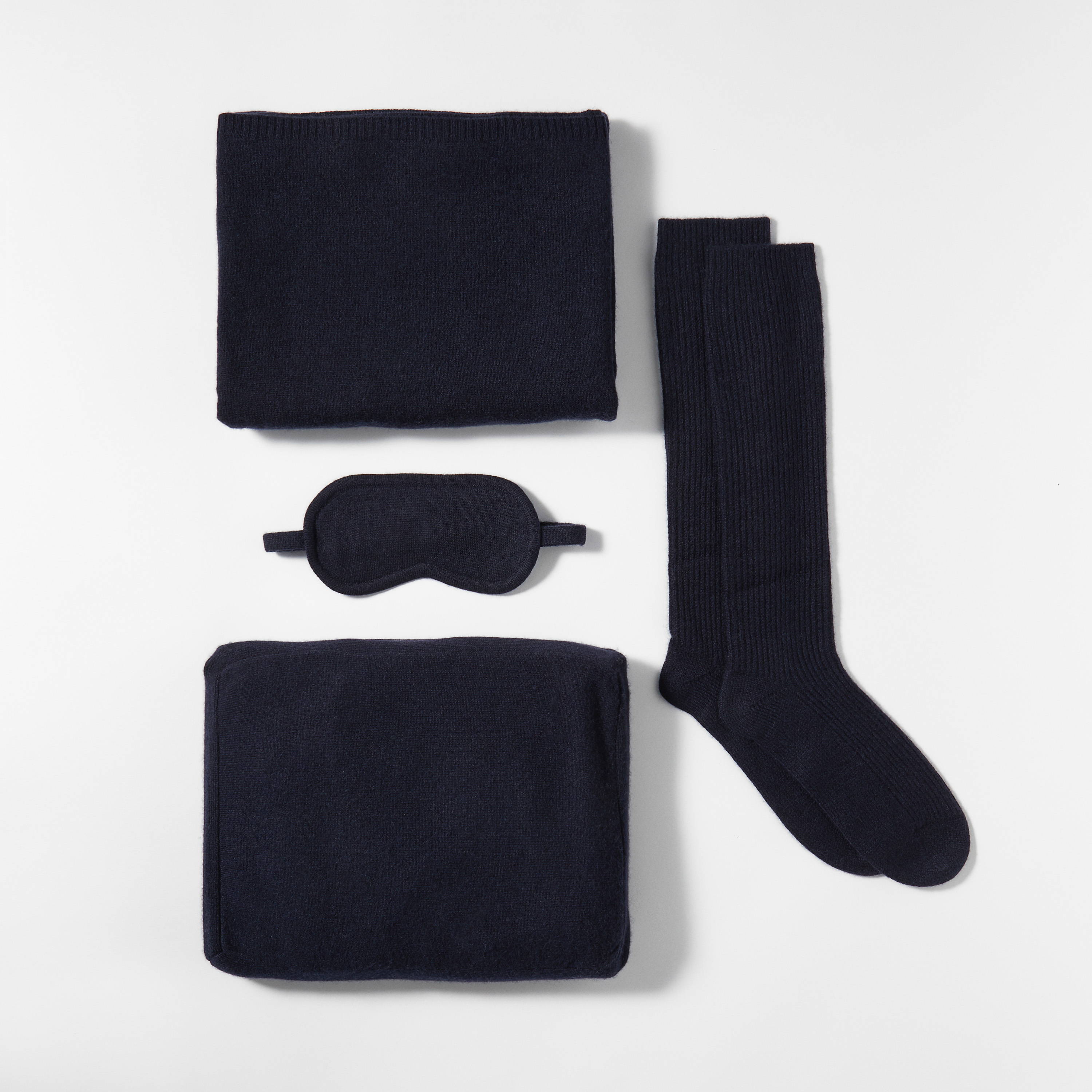 Cashmere Travel Kit
Made from Extremely soft Grade A cashmere this travel kit comes with a sleeping mask, extra long support/comfort socks and a cozy travel blanket (150x90 cm). On top of that: the shell it comes in acts as a pillow cover, so just use it as is, or fill it with a sweater or any other fabric you have around, and you'll be all set for a very comfortable trip regardless of means of transportation.