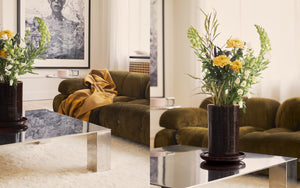 LOUNGING
Whether it's curling up with a book, watching a movie, or drinking a cup of tea, the living room holds the warmth and charm that makes it the heart of a home. That's why our home decor collection combines luxurious materials and exceptional craftsmanship.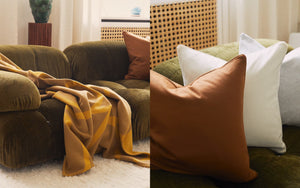 Our Wool Cashmere Blanket is meticulously woven to perfection by our Scottish manufacturer Alex Begg. Get your favourite Deco Pillow in cashmere, wool cashmere or cotton linen.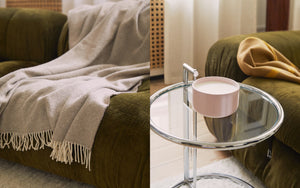 Our Scented Candles are developed in collaboration with Givaudaun in Paris, beautifully presented in handmade ceramics ensuring that once the light has burned out, you'll have a bowl that lasts for generations. The ultra-soft Wool Cashmere Throw is made from a combination of high-quality lambswool and cashmere.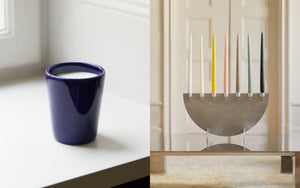 "There is a light that never goes out". With the Scented Candle Amber Firewood Pimento boasting a burn time of 40 hours, the Smiths song holds an almost literal truth. Our Handcast Antique Candles are made in Sweden and come in seven different colours.