Organic Teas For All Occasions

What's the most common beverage in the world besides water? Juice! Just kidding… It's tea. For our tea collection we are honoured to work with the world's leading tea company in terms of high quality and tradition; Mount Everest Tea Company GmbH in Germany, founded in 1927 and one of the oldest in Europe. All teas are completely organic: no artificial colouring, sugar, sweeteners or preservatives added. When you relax with a cup of tea from the Singular Society collection, you will only enjoy pure flavours and herbs of the highest quality planet earth have to offer. Tea of this nature generally consists of bigger pieces (leaves, flowers etc) which are impossible to put in a regular tea bag. So, what to do when you're in love with the simplicity of a tea bag, but don't want to compromise with quality?
Use a biodegradable pyramid bag that carries the tea pieces with ease. No other company (that we know of) uses tea of this exclusivity and quality level on pyramid bags, but the result is absolutely amazing. Think of it as drinking Roman e Conti wine from a bag-in-box :-)
Our range of teas consists of Herbal teas (a mix of organically grown herbs), Single origin teas (one farm, one place, one ingredient, one certified process) and Classic teas (the ones you know of, but made in an uncompromised, organic quality).
A cup of tea, anyone?
---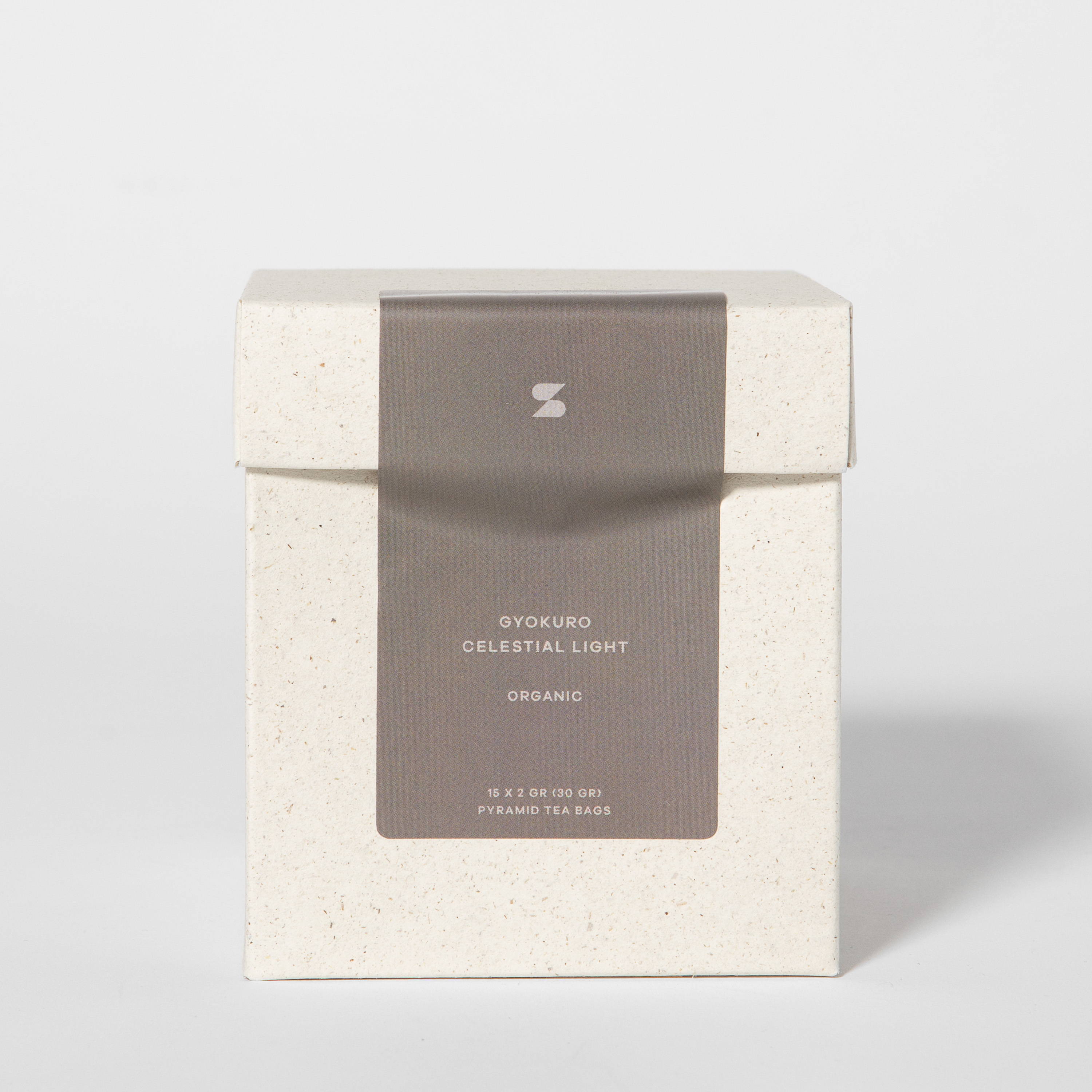 Gyokuro Celestial Light
Organic green tea
Jade-green fine needles and a sweetish umami taste are distinctive of this top tea. It is made from the Yabukita tea plant, which is characterized by an intense and fresh taste. The leaves are shaded with an intensity of 90% for 21 days before picking, giving the tea plant a dark green colour and pleasant velvety sweetness.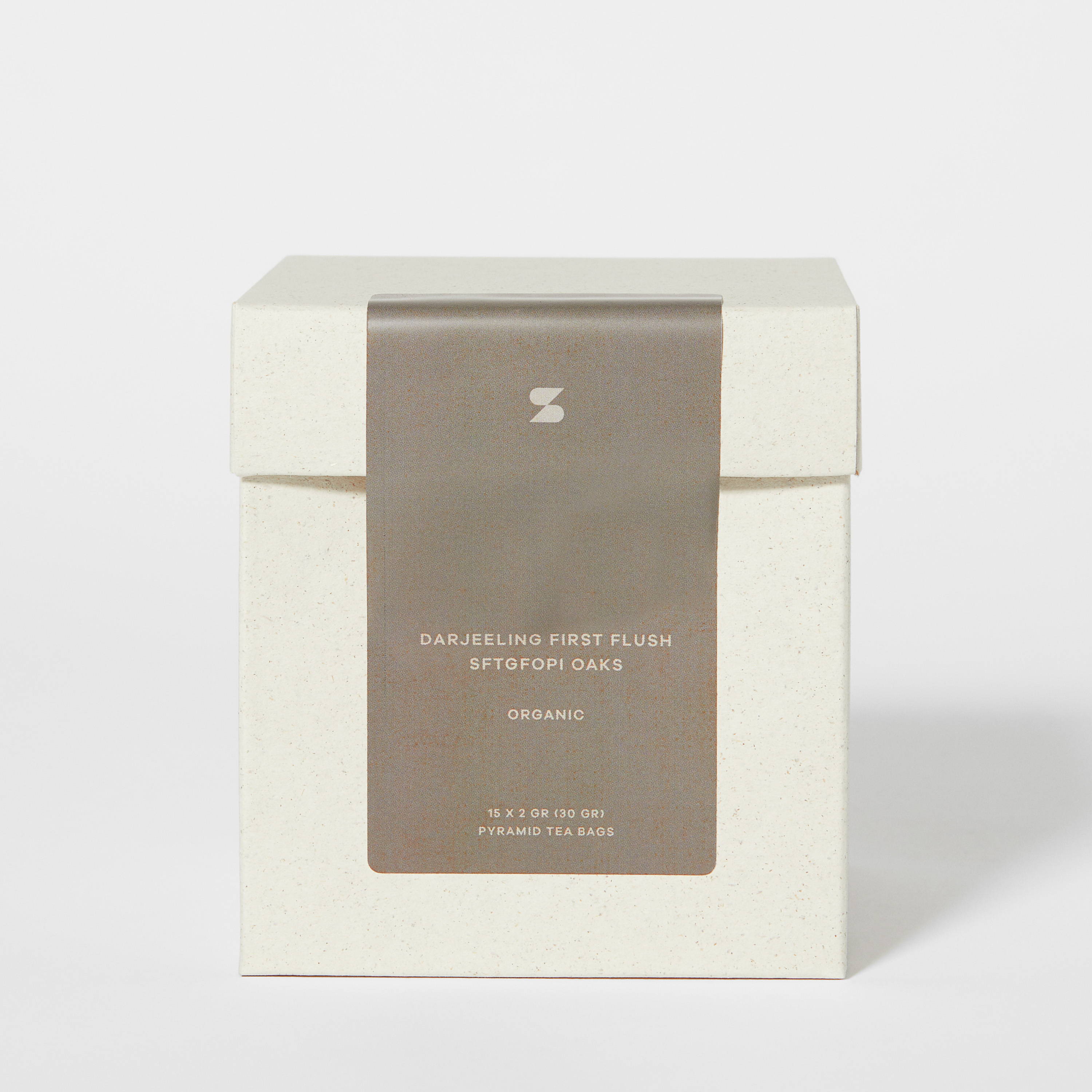 Darjeeling First Flush SFTGFOPI Oaks
Organic black tea
The Oaks plantation is located at an altitude of approximately 1.600 meters above sea level and produces world-leading Darjeeling teas. This strong bodied first flush captivates a fine elegance and delivers a delicate, honey-sweet and golden-yellow brew.



Ginger Mint
Organic green tea
For a fresh and uplifting every day, all day herbal teal – look no further. A pure East Asian essential tea of dried organic ginger root pieces mixed with organic mint leaves. Free from caffeine and added sugars.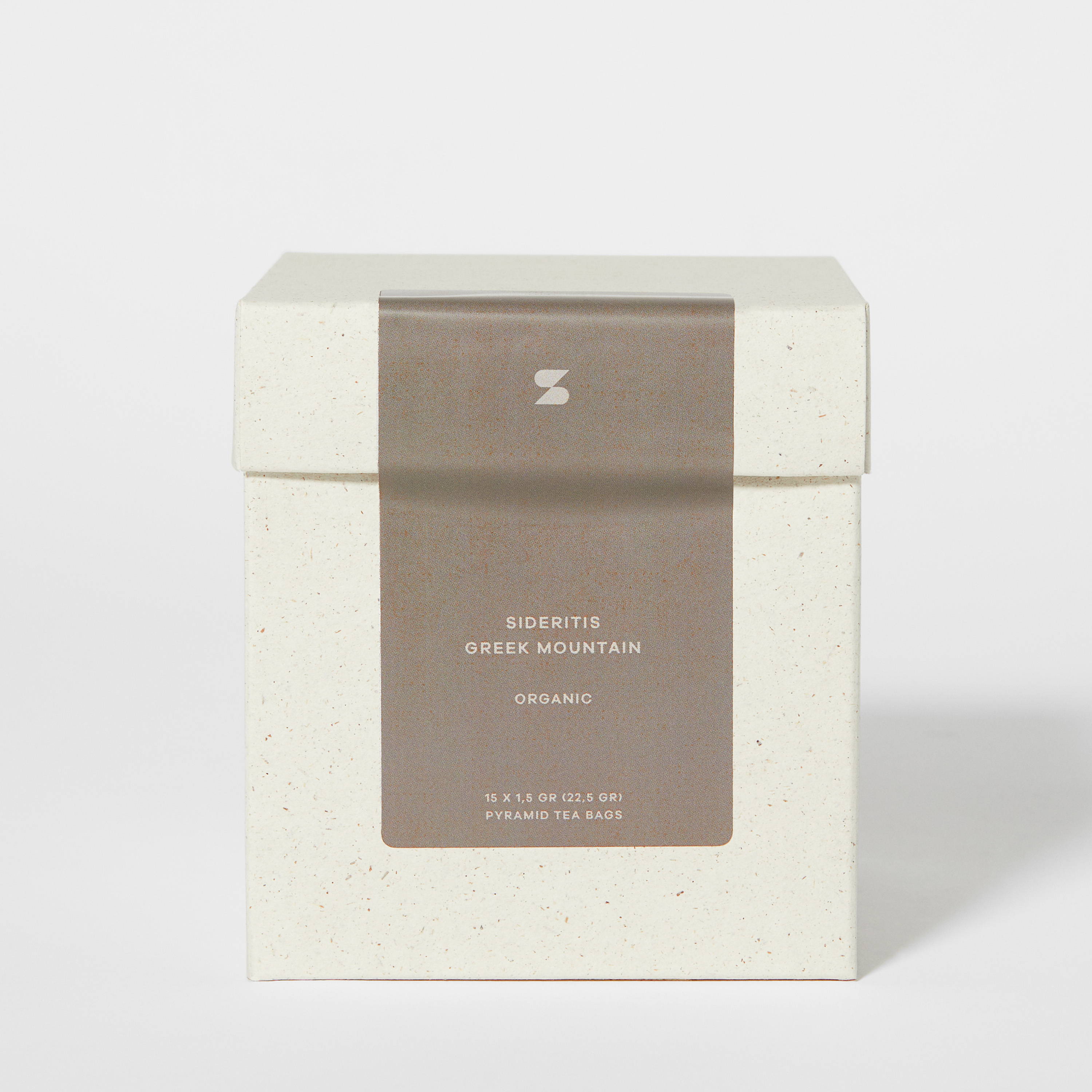 Sideritis Greek Mountain
Organic greek mountain tea
A naturally caffeine-free herbal tea made from dried flowers leaves and stems from a single variety of the Sideritis plant that grows wild in high altitude areas of Greece. It has a floral, earthy, mild and slightly sweet taste.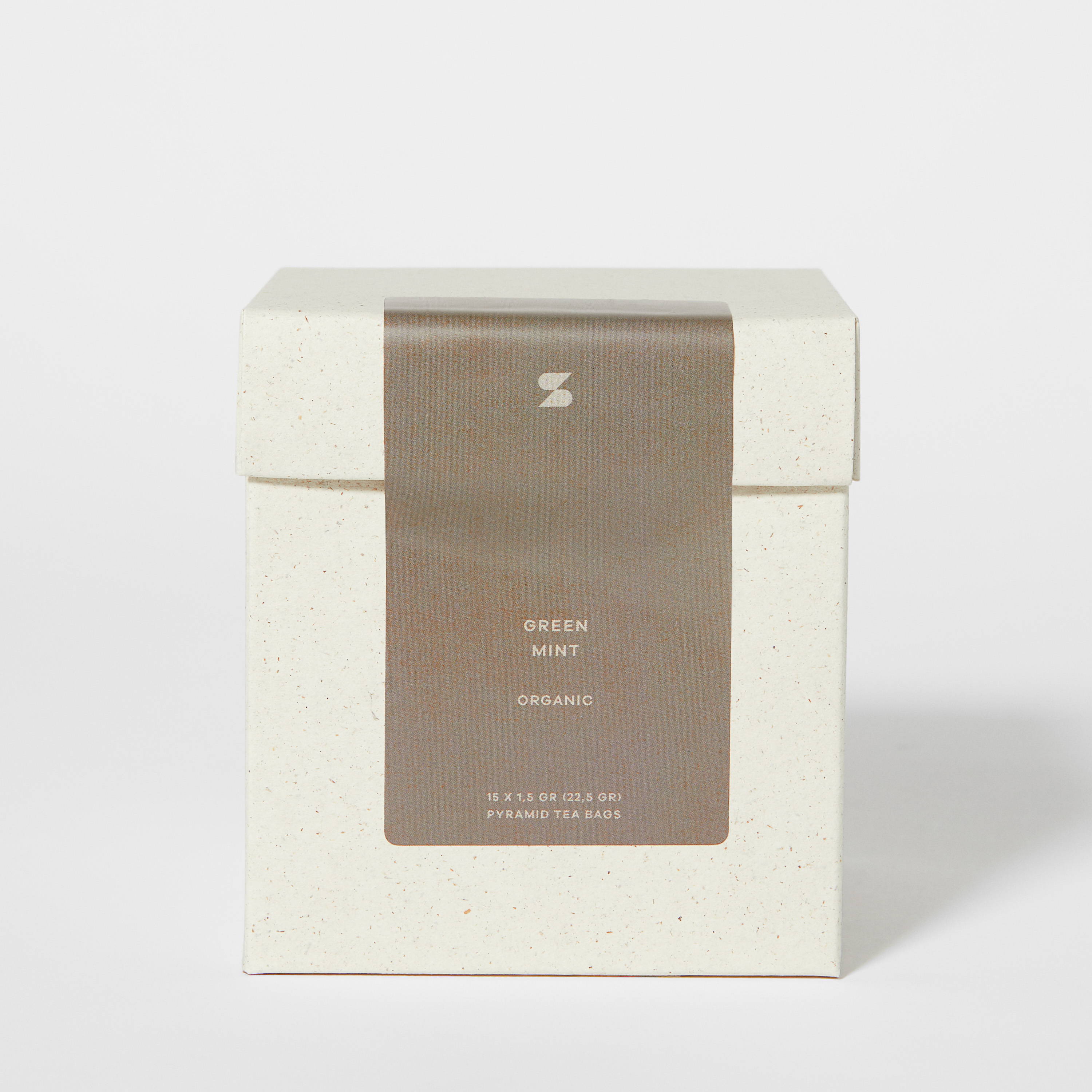 Green Mint
Organic peppermint
Shared among friends and family throughout the day since the beginning of times, this tea from the peppermint bushes of Egypt is as classic as it gets. It has a strong, fresh but still sweet taste of mint and many prefer to mix it with honey or sugar for added sweetness.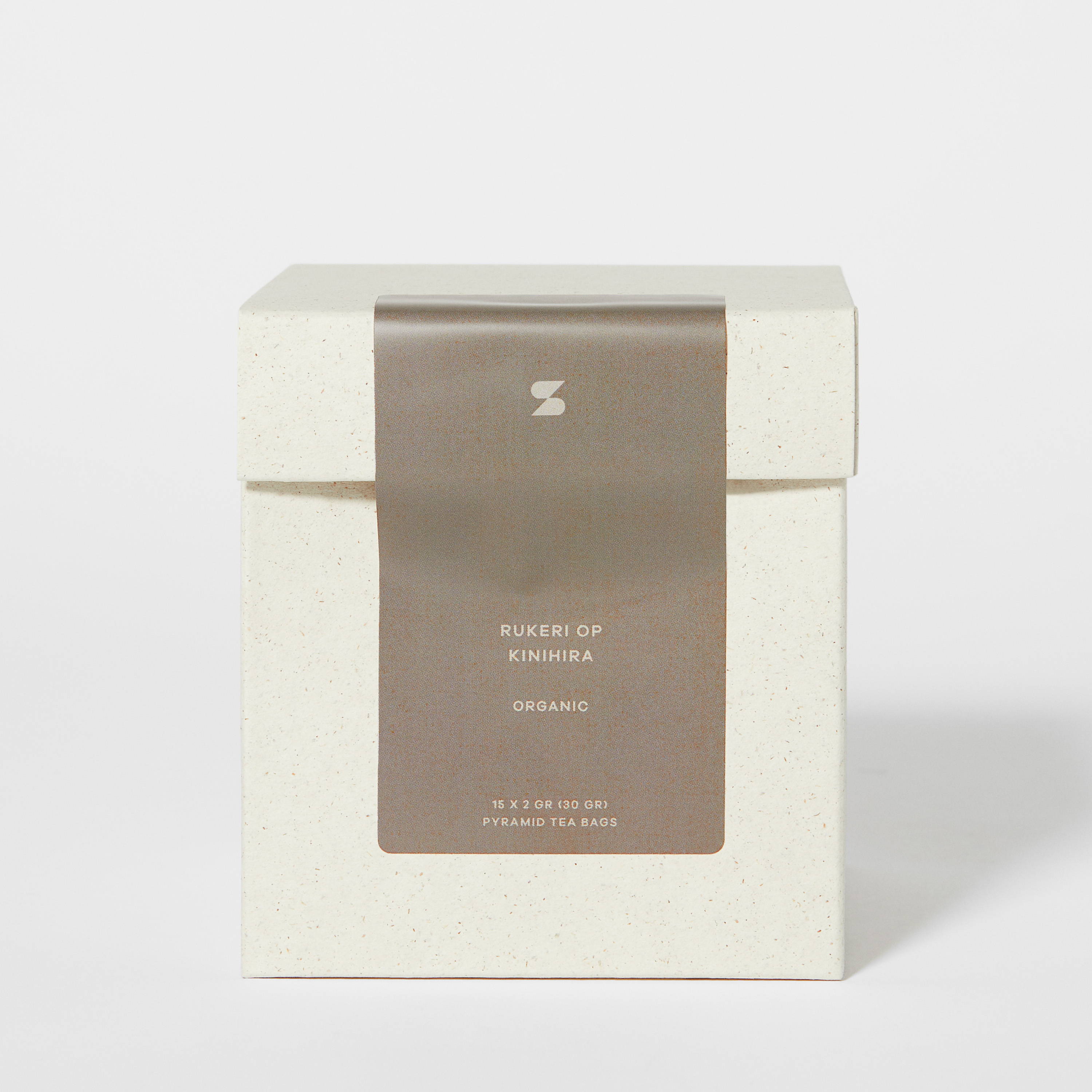 Rukeri Op Kinihira
Organic black tea
The wiry leaf is reminiscent of Ceylon tea, the taste is pleasantly mild with caramel notes and a ruby coloured cup.