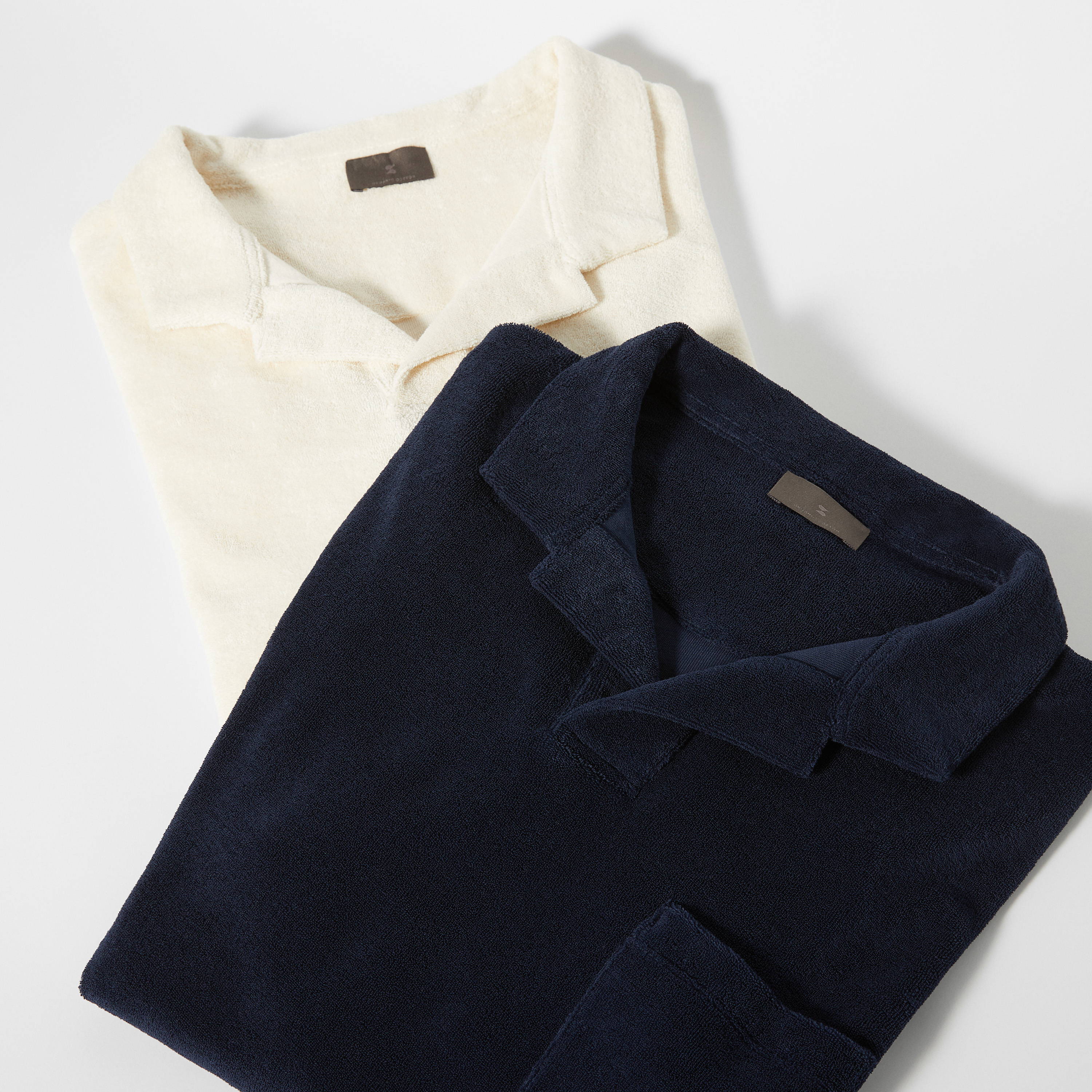 How do you stay cool, cozy and dry on the beach? There's only one material that will do it all: Terry. A woven fabric with long loops that can absorb large amounts of water, making this polo shirt feel like you're wearing an incredibly comfy towel. Enjoy the water-absorbent effect after a dip in the ocean or wear it for the sporty evening activities for that impeccable, but still casual summer look. No wonder everyone from The Kennedys to the Sopranos, Charlies Angels and Californian skate kids have been in love with this magic material for over 50 years, making it a true classic and the epitome of a holiday essential.

The Singular Society Terry set consists of two pieces: The Terry Polo and The Terry Shorts, both cut from incredibly soft organic cotton. Together they make the perfect match for any day in the summer sun. Time to get cozy.

ORGANIC COTTON TERRY POLO
Relaxed fit, true to size, 280 g, chest pocket and open placket with no buttons. We are absolutely in love with this polo shirt.



ORGANIC COTTON TERRY SHORTS
These casual terry shorts have an elastic waist with soft cotton drawcord and slanted pockets. Relaxed fit, true to size, 280 g and one patch pocket with rounded edges at back. Combine with the Terry Polo shirt for a perfect match.